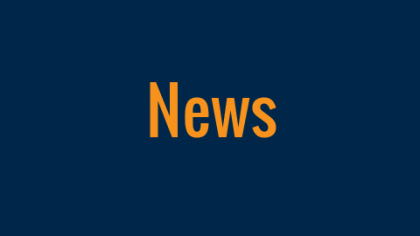 For the first time since the program's creation in 1996, UTM has added a new concentration to its engineering program.
The new manufacturing concentration will be the first bachelor level program of its kind in the state of Tennessee, and one of two such programs in the Southeast.  The other can be found at the University of Miami.
Interim chancellor, Robert Smith; Dr. Richard Helgeson, Dean of the College of Engineering and Natural Sciences; and Dr. Robert LeMaster, professor and Interim Chair for the Department of Engineering made announcement at a breakfast attended by representatives from companies such as MTD Products, NSK Precision America Inc, Heckethorn Manufacturing Company and Tyson Foods.  Companies were also asked for their feedback on potential curriculum.
"We're trying to make sure that what we teach students is what employers in northwest Tennessee need," said LeMaster. "We want to make sure that the employers see this as a benefit to them."
Engineering faculty and staff began tinkering with the idea of a new area of study in addition to those already offered (industrial, mechanical, electrical, and civil) three years ago, when they observed that many graduates worked in a manufacturing environment, despite their concentration.
This is in part due to an increase in manufacturing positions. According to the National Manufacturer's Association, Tennessee ranks 12th among other traditional production states such as California, Michigan and Ohio, at 52.6 jobs per 1000 people and 13th in total number of jobs.
"A lot of automobile manufacturers have moved to the South, and as a result we are becoming a manufacturing center where historically we weren't," said LeMaster. "Manufacturing grows in these states, and what we train our engineers to do and what we teach them has to keep up with that."
The program will be available to students at the beginning of the 2017-2018 school year, after undergoing evaluation by the by ABET in October. In addition to core courses taken during the first two years, students will take another 27 hours of courses for their path of study.  Students can expect to take some industrial engineering courses, taught by professor Dr. Edward Wheeler and associate professor Dr. Jared Teague.
Classes like "Joining and Casting Processes" and "Material Removal and Forming Processes" will be taught primarily by Teague, who has a background in metals manufacturing.  Another qualified teacher will join the department in the years to come.
"It's nice that some of these courses are going to be more of my subject area," said Teague.  "It will be that much easier to get excited about it, that much easier to get the students excited about it."
The new STEM building will be key in implementing this program, as well as an Innovation and Product Realization building, used as a laboratory to simulate the manufacturing environment. These measures are projected to increase enrollment in the engineering program and this year, the department had 70 incoming freshmen register for engineering and pre-engineering courses.
"We're hoping that manufacturers will look at UT Martin as a unique source and that our students will be getting more job opportunities," said LeMaster.