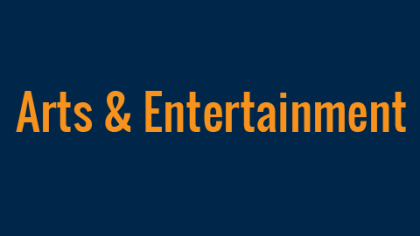 The Hunger Games: Mockingjay Part 2 will be in theaters on Nov. 20. It is the must-see movie of the Fall.
For many years, we have watched Katniss Everdeen, played by Jennifer Lawrence, fight against President Snow and forced to particiate in his twisted Hunger Games. For many years, the people of Panem has been forced to sacrifice their children and watch them kill and be killed in the annual "games." Now, the people are rebelling with Katniss as their leader.
For those unaware, The Hunger Games is a popular trilogy written by Suzanne Collins that has made its way to the silver screen. Katniss Everdeen is a young girl that is good with a bow and arrow. She took her sister's place in the Hungers Games and along with her friend Peeta Mellark, played by Josh Hutcherson, defied President Snow and won the Hungers Games. Since then, we have watched the uprising and seen Katiniss become the Mockingjay, the symbol of rebellion.
In Mockingjay Part 1, we saw Katniss refuge in District 13 after escaping the last Hunger Games and her home was destroyed. District 13 is the hidden district thought to be lost. They are led by President Alma Coin. After seeing the devastation, Katniss agrees to be the Mockingjay, and President Coin uses her to create propaganda. However, Katniss was not satisfied with the standing lines. She wanted to help the people in the districts and save Peeta.
Peeta had been captured at the end of Catching Fire by President Snow and was being held in the Capitol. After pressing her friends and President Coin, a covert mission to save Peeta and the other Victors was made. However, they found that Peeta had been hijacked, brainwashed and poisoned against Katniss. At the end of Mockingjay Part 1, we leave Katniss after she was nearly chocked to death by Peeta as President Coin celebrates her victory.
Now Katniss will face the greatest Hunger Games in Mockingjay Part 2. Katniss, along with her team, must invade the Capitol in order to bring the war to an end. The farther they advance into the Capitol, the more traps they face, much like those seen in previous Hunger Games. The people have risen, and now it is time to watch Katniss take down the Capitol in the final Hunger Games.