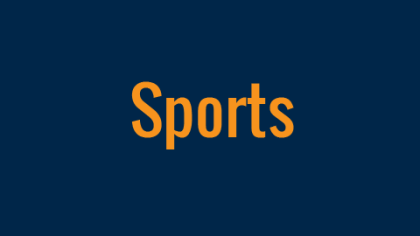 The UTM football team has been picked to finish fourth in this year's Ohio Valley Conference Preseason Poll.
The Skyhawks finished 7-4 overall last year and third in the conference with a 6-2 record.
Defending champion Jacksonville State was tabbed as the favorite for the 2016 conference title.  This is the third straight year the Gamecocks have been picked to win the OVC and the sixth year in the last nine.
Also announced on Monday were the 2016 Preseason All-Ohio Valley Conference football Team.  Damani Taylor, a 6 foot 3 inches, 300 pound redshirt senior defensive lineman and Martin, Tennessee native, was named to the All-OVC Preseason First Team for the first time.  Last season, Taylor collected 54 total tackles, 9.0 tackles-for-loss, and 5.5 sacks.  Taylor was also named to the All-OVC Second Team last year, and the OVC All-Newcomer Team.
The OVC Preseason Offensive Player of the Year was Jacksonville State quarterback Eli Jenkins, and the Defensive Player of the Year was Jacksonville State defensive lineman Darius Jackson.
The annual OVC Preseason Poll and All-Conference team is selected every year by one Sports Information Director and the head coach of each OVC football school.  The OVC Preseason Poll was announced on Monday shortly before the annual OVC Media Day event in Nashville.
Below is the complete predicted order of finish.
2016 OVC Football Predicted Order of Finish
Order of Finish
1. Jacksonville State (16 first-place votes) – 128 points
2. Eastern Kentucky – 100 points
3. Eastern Illinois (2) – 97 points
4. UTM – 96 points
5. Southeast Missouri – 66 points
6. Tennessee State – 55 points
7. Tennessee Tech – 45 points
8. Murray State – 43 points
9. Austin Peay – 18 points
Note: eight points awarded for a first-place vote, seven for second, six for third, etc.
Coaches and SID's could not vote for their own teams.