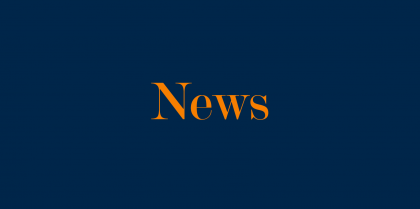 Members of the Epsilon Iota chapter of Sigma Alpha Iota honored their adviser with an American-themed Musicale this past Sunday afternoon.
Chantia Brown and Bridget Huenfield, SAI choir directors at Epsilon Iota chapter, thrilled a crowd of over 100 attendees with a concert filled with a variety of American composed music that entertained a generous range of genres for their audience. The recital's end focus centered around Dr. Elaine Harriss, an accomplished SAI alumna, who accompanied the sisters in their captivating performance on Oct. 5.
The SAI National Music Fraternity donates time, effort, funds and a plethora of talent in order to bring their love of music to the world. The sisters' goal is to cherish, protect and provide outreach projects that initiate the experience of music and respect for the arts.
Harriss serves as one of Epsilon Iota's chapter advisers, and is continually and consistently active with her members. The sisters of SAI say they are sincerely grateful and proud of such an incredibly fundamental woman to the music department and the Martin community as a whole.
To begin the afternoon recital, the Epsilon Iota chapter sang a fun, sisterly canon titled "The Pipes of Pan." The concert contained a series of instrumental solos, a vocal duet, and some small ensemble performances. Senior Katherine Felthauser, 2014-2015 president of Epsilon Iota Chapter of Sigma Alpha Iota, performed an intricate yet beautiful marimba solo. Bridget Huenfield and Shelby Johnson sang a moving performance of "For Good" from the musical Wicked. The reception to follow was full of various treats to satisfy a large, hungry crowd.
Harriss, a former UTM Music Department chair, was presented a certificate of appreciation for an impressive 50 years of service and dedication to Sigma Alpha Iota National Music Fraternity. Phi Mu Alpha Sinfonia National Fraternity serenaded her to celebrate her achievements. The Sigma Alpha Iota Fall 2014 Musicale was enjoyable, entertaining, and a wonderful way to honor Harriss.