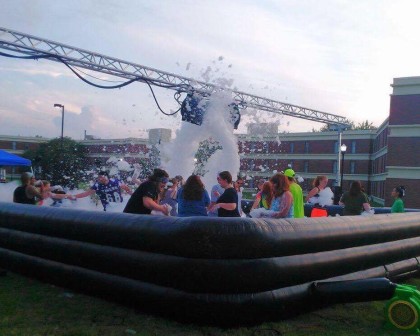 The UTM Student Activities Council hosted their annual foam dance Tuesday, Aug. 29, 2017.
The event lasted from 7-10 p.m. and was held outside, between Phase II and Ellington Hall. The night was filled with fun, laughter and, of course, foam. Those who attended had the opportunity to dance in a pit full of foam and meet new students.
The Student Activities Council hosts this event every fall semester to begin the new school year and welcome students back to campus.
Students ring in the new school year at the annual foam party (Pacer photo/Melissa Marsee).