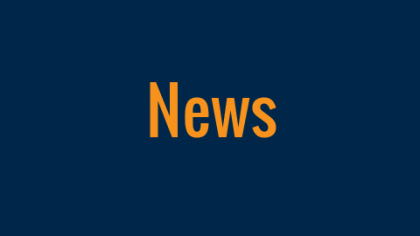 Finals week often is the most stressful week of the semester, but for those who would like to take a break from studying, plenty of activities are available from the last day of classes this week through graduation next Saturday.
At 7 p.m. Friday, Dec. 4, the Alpha Psi Omega theatre honor society Improv Alliance Group will sponsor an Improv Show in the Vanguard Little Theatre of the Fine Arts Building. The show is free and open to the public.
The League of Striving Artists is hosting a Holiday Art Bazaar to sell students' artwork. The bazaar is open from 11 a.m. to 7 p.m. Friday, Dec. 4, and from 10 a.m. to 4 p.m. Saturday, Dec. 5, in the Fine Arts Building Art Gallery.
Also on Saturday, Dec. 5, from 3-5 p.m., a free concert titled "Tuba Christmas" will be performed in the Fine Arts Fulton Theatre. And for sports fans, the Skyhawk women's basketball team squares off on Saturday against Samford University. For more information on the game, go to www.utmsports.com.
Want food? UTM Dining Services will offer its annual Christmas Sunday Brunch from 10:30 a.m. to 1:30 p.m. Sunday, Dec. 6. The menu will feature apricot glazed pit ham, candy cane pizza, Christmas-themed desserts and other brunch items. The cost is $11.22 for adults and $5.31 for children.
Later that Sunday afternoon, celebrate the season with the "Holiday at UTM" concert from 3-5 in the Fine Arts Fulton Theatre.
On Monday, Dec. 7, relieve the stress of finals at the Student Health and Counseling Services' Chill Out Zone from 10 a.m. to 2 p.m. in 229UC. The event will feature popcorn, bingo, stress balls and Plinko.
At 7 Monday night, step out to University Street to watch the annual Martin Kiwanis Christmas parade: "Home for Christmas." The parade will feature floats from local businesses and organizations, with the route beginning in the UTM stadium parking lot and continuing through downtown Martin.
On Tuesday, Dec. 8, the Fall Choral Concert will be held from 7:30-9 in Fine Arts Blankenship.
Right after the concert, the semi-annual Moonlight Breakfast sponsored by UTM Dining Services runs from 9:30-11 Tuesday night. Faculty and staff volunteers are needed to serve the students. If interested in volunteering, email custserv@utm.edu or jesse.kowaleski@sodexo.com.
If all else fails to relieve the workload and stress of final exams, just get together with your friends for some hot chocolate and holiday movies.