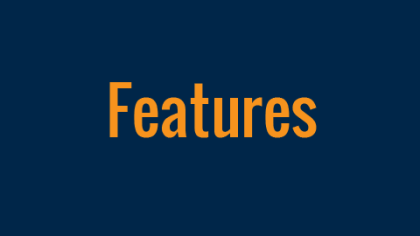 Hannah Robison is a 21-year-old UTM Senior chemistry major with a hand for the piano.
She's also one of 53 girls in competition for more than $50,000 in scholarships from the number one provider of scholarships for women, the Miss America pageant.
Hannah's interest in Miss America started as a child watching the pageant on television and has now become a three plus year effort that will all come to a head on September 13 in Atlantic City, New Jersey. When asked to describe her whole experience in the pageants in three words, Robison replied "Fun, exciting, and memorable!"
Hannah's time in the pageant circuit wasn't exactly a pleasure-seeking venture, however. In her time working through the Miss Tennessee and Miss America Organizations, Hannah has earned enough in scholarships to graduate debt-free, so she can further her education.
"This was my inspiration to continue to compete," she says, "so that I can further my education without mounds of debt haunting me."
As a UTM senior, her life has been busy academically for the past four years. As a chemistry major, Robison has been an organic research student under a professor, as well as a recitation leader for general chemistry, and UTM's representative for the West Tennessee's STEM Hub.
Hannah was a board member on the effort to bring STEM to the University of Tennessee at Martin and the founder of STEM day, an annual event through the Children's Miracle Network.
Additionally, Robison is the former philanthropic head for the UTM chapter of Alpha Omicron Pi society whose work speaks for itself.
Robison took on her sorority's national platform, the Arthritis Foundation for her Miss Tennessee campaign and has raised over $20,000 for the cause through her sorority and her own personal projects such as Attack Arthritis Week.
Arthritis is the number one cause of disability in the United States and a familiar issue for the Paris native. Five members of Robison's immediate family have been diagnosed with the disorder, making her intimately aware of how debilitating arthritis can be.
Robison doesn't just place her focus in philanthropy, however. She throws her heart into everything she does.
Hannah encourages others to take life by the reigns as well. "I would encourage them to get involved in as many organizations as possible!" she said. "UTM can open many doors for students if we put ourselves out there, and we should take full advantage of everything the university has to offer."
As for her future? Miss Tennessee says "[I] hope to attend graduate school and obtain my Ph.D. in Organic Chemistry to become a professor at the university level."
Stirred by the UT Martin faculty, Hannah hopes to spread her passion for Chemistry with future students.
In her words, "My UTM professors have inspired me to want to make a difference in students' lives as they have influenced mine."
Her professors hold her in similar esteem. "I would accredit Hannah's success to commitment and determination. From my interactions with Hannah, she seems the type to attempt nothing half-heartedly. She puts her all into her classes and extracurricular activities," said Dr. Phillip Shelton, Assistant Professor of Chemistry.
You can watch Miss Tennessee shine in the Miss America Pageant live on Sunday, September 13th, on ABC WBBJ 7.
For more information on Hannah Robison and the Miss America pageant, please visit missamerica.org.