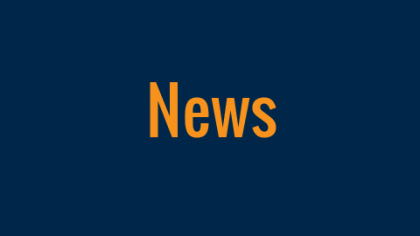 The Visual and Theatre Arts Department of the University of Tennessee at Martin hosted its 12th annual Empty Bowls luncheon on Nov. 21, 2015.
A cold, rainy day perfect for soup, the community of Martin, Tennessee, UTM faculty and staff, as well as students came together to enjoy food and support local charitable organization, We Care Ministries.
For the price of $10, those in attendance could purchase a handmade ceramics bowl made by Martin students or Professor of Art David McBeth and enjoy all you can eat soup.
Entertainment included a demonstration of how to make the bowls by McBeth as well as a video.
"I had heard about it one year and came and fell in love with it," said UTM alumni, Lisa McClure about the benefit.
Empty Bowls is a nationwide movement that began at a Michigan school. As a way to collect money for a food drive, an art teacher created an assignment to make ceramic bowls for a fundraising meal. 25 years later, the program has been adopted around the country to benefit organizations that fight hunger like We Care.
The non-profit ecumenical group reaches out to the community of Martin to aid those in times of need. They operate 10 different programs that include emergency disaster assistance, home repair, financial aid for rent and utilities, an encouragement devotional service and a food pantry. They even have a thrift store.
"I just think it's tremendous," said Betty Baker, director of We Care since 1998, of the event. "It's a way for all of our community, all of our churches to come out and like I said, recognize their blessings and do something to help somebody."
The event has helped We Care become one of the largest food banks in West Tennessee.
McBeth became actively involved in other Empty Bowls benefits and would send his creations to events. This included a benefit he began as of last year in St. Louis, Missouri, at Urban Eats Café to raise funds for the food pantry of St. Anthony of Padua Catholic Church.
Once he became aware of a need in Weakly County, he approached his church about making 50 bowls to sell to parishioners. The response was to turn it into something for the whole community.
Since then the event has gotten larger and larger to outgrow the Watkins Auditorium and Wesley Foundation building.  This is the second year that it has been held in the Little Theater of the Fine Arts Building.
Word of mouth is spread among local churches, such as Trinity Presbyterian and First United Methodist, organizations, and even campus to bring soup.
This year there were a total of 18 different soups and as a thank you, hand crafted spoon rests were given to those that brought food.
"What a treat to have a spoon rest. I think they're lovely and such a surprise too," said Martin resident, Georgia Baskett. "I'm honored and I will treasure this."
A total of 600 bowls were made this year after 500 proved to be too few the year before. Crafting began as early as September and McBeth estimates that 80-100 were made by students.
In addition to making the ceramics, some students volunteered their time to help with the function. Tasks included setting up and taking down, collecting donations, monitoring, and setting out bowls and more.
"It's just a great benefit to help out people in need and not only are all the proceeds going to We Care but people are getting a take home a hand crafted bowl," said student Amber Gentry.
"We've all been involved in different aspects. Some of us have made glazes and some of us have just simply made clay and that's a large contribution to what we do. There's a lot of different ways to get involved even if you can't necessarily throw a bowl," said student volunteer Victoria Falcon. Third year student helper Miranda Rutan, for example, made glazes.
McBeth has also used the event as an educational opportunity for graphic design majors to make the event poster. Additionally, he dreams to one day make a cookbook from the different provided soups.
To learn more about Empty Bowls, visit http://www.emptybowls.net/