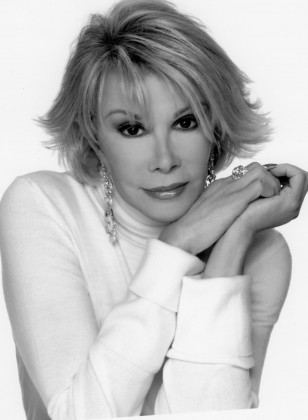 Sadly, this past week the comedic world lost a special human being: Joan Rivers.
Rivers played a pivotal role in America's comical view of fashion and what the fashion world has to say. Rivers regarded each day as a gift from God.
"Yesterday is history. Tomorrow is a mystery. Today is God's gift; that's why we call it the present," Rivers once said.
Rivers was an American actress, comedian, writer, producer and television host. She was best known for her stand-up comedy, as well as her appearance as co-host of Fashion Police, E! celebrity's fashion show, alongside her daughter, Melissa Rivers.
Rivers was born in Brooklyn, New York, in October 1933 and died Sept. 4, at age 81, in a New York City hospital surrounded by her family and friends. She had suffered cardiac arrest while having surgery earlier in the week, but died peacefully.
Rivers will always be loved and never be forgotten by her fans.
Life wasn't just handed to Rivers, yet she embraced the challenge of being a woman with a voice that needed to be heard. She started out small and worked hard to get where she ended up, with an impeccably strong finish. In fact, she was fired from her first job as a magician's assistant for making too many jokes.
The groundbreaking comedian eventually made a name for herself against her male competitors, when she moved from guest host of The Tonight Show with Johnny Carson to eventually running her own late-night production, The Late Show Starring Joan Rivers. At 81, Rivers was busier than ever, between hosting television series and her online businesses.
She called herself "a simple girl with a dream." She was a self-made woman with an incredible heart, whose commitment to comedy made her a lovable character even while she pushed every boundary. She will be remembered for her fearless career and imaginative charisma.
Rivers will live on through her family, recordings of her performances, appearances on television and the gut-busting jokes she made all throughout her lifetime.
"I can't believe Joan Rivers passed away. As soon as I heard the news, I didn't want to believe it. The world has lost such an amazing, funny woman of fashion," said Ryan Bateman, a grieving UTM student.
Rivers knew how tough life can get and the value of laughter.
"Life is tough. If you don't laugh, it's tough."
Featured Photo Credit: www.fanshare.com