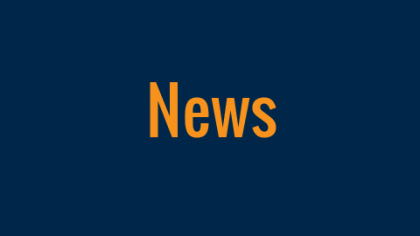 It's no secret that across the United States, October is recognized as Breast Cancer Awareness Month. For the entire month large entities such as Susan G. Komen for the Cure and the NFL have been showing their support to make strides in Breast Cancer Awareness. The one thing these two powerhouse supporters have in common is they are partnered with Zeta Tau Alpha Fraternity, Inc. whose national philanthropy is Breast Cancer Education and Awareness.
The Delta Mu chapter of Zeta Tau Alpha at UTM has been diligently working all month long to plan their annual Think Pink Week. This year it was held during the last week of October. The ladies incorporated lots of activities in their week to get students on board in "Thinkin' Pink."
The week kicked off with members setting up a table in the Boling University Center where they had information on not only their week's activities, but also information on breast cancer. There were shower cards and pamphlets on how to properly check yourself for abnormalities, like lumps. Along with the informational packs, members handed out pink ribbons for students to wear. The table was set up for the duration of the week as well.
Tuesday, ZTA hosted a Spaghetti Dinner at St. Jude Catholic Church. The tickets were $5. The following Thursday the chapter held a flag football tournament with teams of seven minimum players. Anyone could put together a team and play. Pi Kappa Alpha won the tournament and received a trophy. Friday, fraternities on campus worked all day to "pink out" their houses. Sigma Alpha Epsilon took home the trophy for their house. To end the week, ZTA held a 5k Color Run starting and ending at Pacer Pond.
"We have had a different committee for each day of the week. There has been weekly meetings to get ready. We have expected to raise $3,000. Our girls are excited to hold our first annual Color Run, and hope it's a great success," said Savannah Allen, Junior member and Philanthropy Chair of ZTA from Collierville, Tennessee.
 She continued, "Thinking pink to me means giving back to a cause that affects so many women. Breast Cancer Awareness holds a special place in each girl's heart in the chapter."
Breast cancer is one of the leading killers in women, but by raising funds for research, organizations like Zeta Tau Alpha, Susan G. Komen, the NFL and many others can help men and women fight back. One out of every eight women and one out of every 1,000 men are diagnosed with breast cancer each year.
Erica Clayton, Senior of Martin, Tennessee, spoke about her mother's fight with breast cancer, "I would say that Breast cancer, or any other cancer is exhausting and will take every bit of fight that you have." Erica's mother is cancer free as of October 15.
ZTA has three Think Pink partnerships, the American Cancer Society, the NFL Crucial Catch and Bright Pink.
The amount of money that UTM's ZTA chapter has raised this week has not been announced yet.