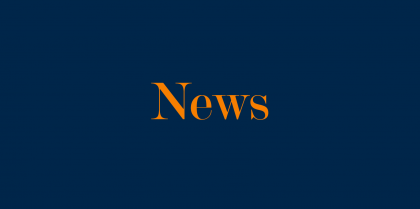 Students who are looking for a Christian-based student organization with a relaxed atmosphere may be interested in UTM's newly created Young Life group.
Young Life, a student organization established this fall, is part of an international Christian organization of the same name based on supporting and building its members up to a better life through Christ.
Leading the UT Martin branch is president Charles Brackeen, who was an active member in the Young Life organization at his high school in Jackson, Tennessee. Charles decided to charter the branch upon deciding to attend UTM when his regional advisor requested he create the group.
The group is open to all interested students, and students from several various backgrounds have already confirmed their membership. Vice president Tyler Guy is a member of UTM's golf team, while secretary Corrie Dew plays soccer for UTM.
The Young Life meetings are held every other Tuesday night in room 230 on the second floor of the University Center. These meetings are open to all students and are "75% play and 25% play," says Brackeen.
During meetings, students play games and discuss scriptures in an effort to help build their relationships both with their peers and with Christ. In addition, the group will challenge and encourage members to incorporate Christ more fully into their lives. Members are also encouraged to be active in their churches and community by volunteering and being role models of a healthy lifestyle based on Christ.
For more information about the UTM Young Life chapter, please contact President Charles Brackeen at chawbrac@ut.utm.edu or Vice President Tyler Guy at tylmguy@ut.utm.edu. For more information about the Young Life organization, visit www.younglife.org.