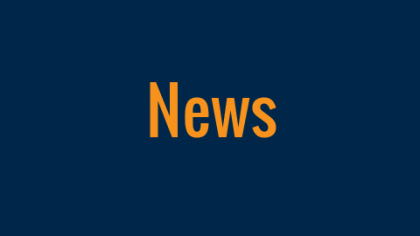 Earlier this month, UTM's Hortense Parrish Writing Center honored the many faculty artists that have donated their artwork to the university over the years with an event titled "Honoring Our Artists: A Reception and Roundtable."
The event was dedicated to UTM faculty members who had created works of art for the purpose of being displayed around campus, including some pieces which are on display in the Writing Center itself.
Anna Clark, English professor and coordinator of the Writing Center, said that the event was meant to help students broaden their appreciation for visual art in addition to written media.
"I wanted students to feel there was more than just tables and chairs," said Clark. "I wanted art."
Original pieces by UTM artists in the center include Diane Shaw's "The Texture of the Wind," Jason Stout's "Behind Curtains and Walls," Neil Graves' "Rowan Oak," and Lane Last's "Ghost Dance."
Shaw said that she created "The Texture of the Wind" using a plate knife and a rag. The piece contains no brush work whatsoever. Meanwhile, Stout said that he "adds old clothing to disguise the time period" of his painting in order to help create a more timeless atmosphere. "Rowan Oak" is a depiction of William Faulkner's home, painted by Graves with watercolors in the 1970s. Graves said that the piece took about an hour to create.
Other pieces portray scenes from literary classics, such as The Great Gatsby and Pride and Prejudice. In what is referred to as the "Shakespeare corner" of the center is a piece inspired by Romeo and Juliet, which Clark said is one of her favorites.
"I love having a kiss in the writing center," said Clark.
The Hortense Parrish Writing Center, located in Humanities 209, is a student resource facility. The Writing Center is open to all students. The mission of the Writing Center is to help students become better writers and editors. For more information on the Writing Center visit their website at www.utm.edu/departments/writingcenter.