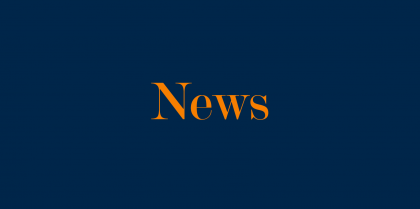 UTM greek organizations compete in many venues, but this fall they're also competing to see who gets the highest percentage of their members to local churches.
The competition, called Worship Challenge 2014, is sponsored by St. Jude Catholic Church and UTM Greek Life. The winners – one fraternity and one sorority – will each earn a $500 donation to their respective philanthropies.
The competition runs five Sundays, Sept. 14 through Oct. 19, with the exception of Oct. 12 because it is during fall break, according to the Challenge website, http://greek.stjudemartin.org. Participating churches currently include St. Jude Catholic, Oak Grove Missionary Baptist, McCabe United Methodist, Martin First Assembly of God, Central Baptist, Martin First Baptist, Pleasant Hill Baptist, Martin First United Methodist, First United Pentecostal, Trinity Presbyterian and The Shepherd's Field, with more churches adding, said St. Jude's pastor, Father Dennis Schenkel.
"I am very excited about Worship Challenge, partly for the very reason that I think it has never been done anywhere," Schenkel said. "It's an idea that has been germinating in my head for over a year. I actually approached (Greek Life Coordinator) Jared Anderson about an idea like this a year ago, and I wasn't sure how to fund it, so I didn't do it.
"This year I decided to use my discretion as pastor and let St. Jude fund it from the generosity of the people of our parish."
According to the website, greeks can attend "any participating church in Martin – it doesn't matter as long as it's a real church (and not the First Holy Church of Our Lady of Sleeping in my Bed All Day)."
Each church will have a volunteer in the lobby/entry area to help count greeks who attend. Be sure to get a church bulletin and have the volunteer stamp the bulletin, then turn the bulletin in to the person in each sorority or fraternity who has been designated to keep up with church attendance.
To keep the competition fair, Schenkel said, Worship Challenge 2014 is for Sunday worship only, and greeks may only turn in a bulletin for one service on any given Sunday. Going to church twice on Sunday does not count double. Also, if someone attends a church that is not yet participating, have the pastor of that church contact Schenkel to become a participant.
"To my knowledge, Worship Challenge at UTM is unique. It is an experiment," Schenkel said. "From a behaviorist/social science perspective, part of the experiment was to come up with an incentive that would modify the behavior of a few hundred UTM students for just a few dollars per student. … The competition aims to use the energy of Greek Life to strengthen the 'church habit' during the first few weeks of the school year.
"But mostly, as a pastor, I just want the students to have a good time in friendly competition while connecting with local churches. … I'm hoping that students involved in Greek Life will not just go to church during the five weeks of the program, but that, once they have connected themselves with the life of a local church, they will continue all year long," he said.
Once the program concludes, Schenkel said, he will be able to determine how well it worked and whether it should be continued at UTM, as well as whether the Skyhawk Catholic student group should recommend a similar program at other campuses.
The primary costs of the program are the two $500 donations to the winning greek philanthropies. St. Jude Catholic is covering those donations and, Schenkel said, the remaining costs have been the time and effort he and others have put in to develop the website and get the word out about the competition.
"Yes, the sad reality is that some students may stop going to church after the competition," Schenkel wrote on the website. "But maybe most of them won't. And maybe, just maybe, that will be all that's needed for the Lord to come into their hearts in a powerful way."
For more information on Worship Challenge 2014, go to http://greek.stjudemartin.org.