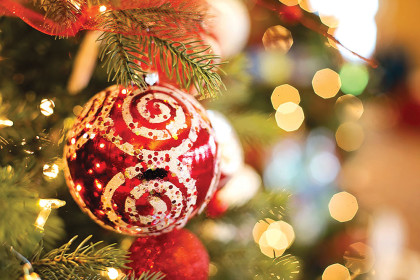 When you think about Christmas movies, there are hundreds of animated movies about reindeer and getting snowed in that have been tailor made to jump into your mind.
Some may argue that these commercialized caricatures of forced sentimentality distract from the real reason for the season and I have to agree. All that these repetitious talking snowmen and penguins really accomplish is taking the limelight from the real hero of the Christmas season;  NYPD legend, John McClane. 1988 produced a lot of influential music, newsworthy events and international legislative changes, but most importantly, it gave us the best Christmas film of all time: Die Hard.
First and foremost, the movie opens with our hero seeking to make amends with his estranged family during the most festive of seasons, on Christmas Eve to attend his wife's Christmas party. His estranged wife's name? Holly. If you don't think that is the most Christmasy intro to a film, you are wildly mistaken.
Almost the entire movie takes place during Christmas Eve. To make matters more festive, the party is also where John McClane faces off against evil by the name of domestic terrorist Hans Gruber. If that name sounded oddly familiar, it's because the antagonist's name is three letters away from Franz Gruber, the composer of "Silent Night."
To avoid becoming a list of every single Christmas pun in the movie, I'll cut to the chase. This film is packed with the importance of family, festive puns and machine guns. If you still aren't convinced, I promise I'm not the only person that stands by Die Hard's status as the ultimate staple in Christmas cinema.
While fact-checking this story, I accidentally stumbled upon a Christmas miracle. Empire, a film critique magazine created a questionnaire among its readers posing the question "What is the best Christmas movie?" In 2016, Empire readers voted Die Hard as the #1 Christmas movie of all-time, even scoring above the classic It's A Wonderful Life. This came as a surprise to Empire editors, who published the following statement:
Arguably the greatest action movie ever made and, now, the greatest Christmas movie ever made, too. Bruce Willis' John McClane may seem like an unlikely Santa Claus – he doesn't have enough hair for one – but what better Christmas present is there than the gift of terrorists getting taken down as they try to take Nakatomi Plaza hostage during a Christmas party in order to carry out an elaborate theft?
I could not agree more. Yippie-ki-yay.
(Photo Credit/Pixabay)