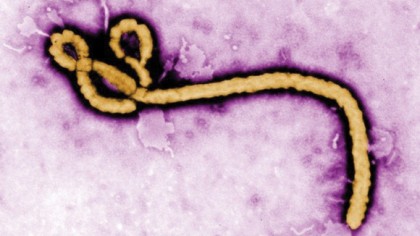 Many students coming to the United States from West Africa will be required to undergo a screening for the Ebola virus before attending classes, according to the Washington Post.
Students arriving at American colleges this school year from Guinea, Liberia, Sierra Leone and Nigeria will be asked to participate in a voluntary temporary check and discussion about the deadly disease in addition to their annual immunizations.
While it is routine for college students to return or enter college from other countries, the recent outbreak of Ebola has made it necessary for American universities to take new and extra precautions in order to prevent a possible outbreak in the U.S.
Ebola kills up to 90 percent of people it infects. There is currently no vaccine for it and it has caused the deaths of more than 2,000 people since its outbreak. This is the worst outbreak in the virus' history.
Some universities, such as the University of Akron in Ohio, are asking their students to monitor their temperature for 21 days, the average time necessary for the appearance of Ebola symptoms. These measures are derived from the advice of the Boston Public Health Commission, which outlined the various methods colleges can do to prevent the spread of Ebola in an advisory issued on the matter.
However, the advisory, which detailed how to handle a possible case of Ebola, also clarified that an outbreak is highly unlikely to occur, given that the virus must enter a person's blood stream in order to take effect. Direct contact with blood or other bodily fluids from an infected person or animal is required to become infected with the Ebola virus.
The current screening policies of the universities are simply precautionary, meant more to ease the minds of students and parents. These policies are unlikely to effect the number of foreign students coming to America, as the four countries in question together produce only a small number of immigrant students.
This year, only 95 students came to the U.S. to study from Guinea, in comparison to 204 from Liberia and 169 from Sierra Leone. In addition, although almost 10,000 students came from Nigeria this year, only 12 cases of Ebola have been confirmed thus far in Africa's most populous nation.
Featured Photo Credit: (ITV)