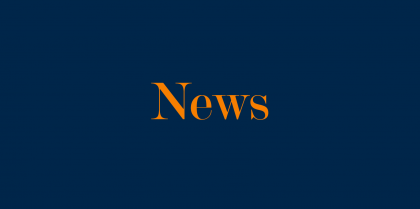 The sentencing hearing for Brandon Vandenburg and Cory Batey has been delayed again, according to The Tennessean.
Vandenburg and Batey, former football players at Vanderbilt University, were both convicted of the 2013 rape of a fellow student in a campus dorm. The sentencing hearing has been rescheduled for June 15. This is the second time sentencing has been delayed.
According to the Nashville Post, the delay is because of requests from the defense attorneys to review jury selection transcripts. Defense attorneys believe they may have grounds for a mistrial because one member of the jury had been the victim of sexual violence, making him biased. Vandenburg has also hired additional attorneys to find new aspects of the case that could lead to an appeal.
Vandenburg and Batey were each found guilty on four charges of aggravated rape and two charges of aggravated sexual assault. A fifth charge of aggravated rape was reduced to attempted aggravated rape for each defendant. Vandenburg was also found guilty on one count of tampering with evidence and one count of unlawful photography.
According to The Tennessean, the jury found Vandenburg and Batey guilty after about two weeks of trial testimony in January. Witnesses testified that Vandenburg carried the unconscious woman into his dorm room, where she was then sexually assaulted by Batey and others.
According to the New York Times, authorities initially learned about the crime when Vanderbilt submitted security footage of an unconscious woman being carried into a campus dorm to authorities. Important testimonies in the trial came from footage of the assault recorded on cell phones.
June 15 has been set as the discussion date for two other men allegedly involved in the 2013 rape, according to the Nashville Post. The defendants, Brandon Banks and Jaborian "Tip" McKenzie, are also former Vanderbilt football players. McKenzie acted as a witness against Vandenburg and Batey in their trial back in January. Banks and McKenzie have been charged, but have not yet been tried.
Vandenburg and Batey will remain in jail until sentencing in June. Vandenburg has also been charged with the misdemeanor offense of battery of a school employee in his home state of California. That case is still pending.