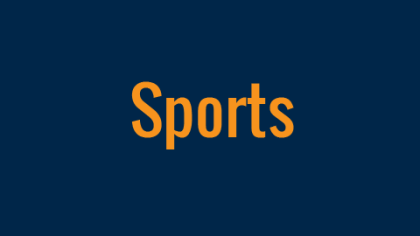 A member of UTM's rodeo team passed away Saturday evening.
Freshman criminal justice major Coy Lutz, 19, was fatally injured while competing at the Cowtown Rodeo in Pilesgrove, New Jersey, just over 200 miles from his hometown in Howard, Pennsylvania. The UTM Athletics Department issued a statement Sunday afternoon announcing Lutz's death.
"Coy was just an outstanding kid who had a real bright future," UT Martin head coach John Luthi said. "He was a good student and he came from a great family. Even though he was only here for one year, his impact will always be felt here at UT Martin. He was a super human being who always took care of his business. It's hard to imagine why something like this had to happen, but we have faith that God is in control."
The Cowtown Rodeo Facebook page posted a message on Sunday morning expressing its condolences.
"Cowtown Rodeo and The Harris Family extend our heartfelt and sincere condolences to the Lutz Family for the tragic loss of their son, Coy," the post read. "During this difficult time, our thoughts and prayers are with all who knew and loved him."
During the rodeo season, Lutz registered points in seven different events. He set career highs across the board in bareback riding at the 48th Annual UTM Spring College Rodeo on April 14-16, scoring 78 points in the first round and 76 points in the short go for a 154 average. His opening round total was best in the field, while his average score was tied for the top total in the event.
Before attending UTM, Lutz graduated from Bald Eagle Senior High School in Bellefonte, Pennsylvania. Following his commencement, Lutz shared his outlook on life with the Centre Daily Times.
"I'd tell all the underclassmen to work hard and not to slack, because it's worth it in the long run," Lutz said. "You do all your work and you can do anything."