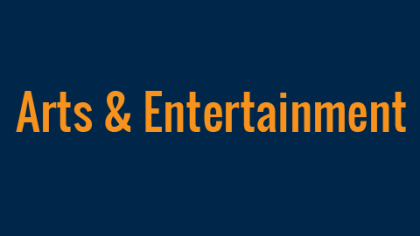 Dr. Roberto Mancusi, associate professor of music, performed a faculty vocal recital 3 p.m. Sunday, Sept. 20, in the Blankenship Recital Hall.
Accompanied by Delana Easley on piano, Mancusi presented a wide-ranged repertoire, including both American and various foreign composers. This included pieces by Haydn, Mahler, Wedd, Verdi and Copland. Fellow professor of music Dr. Amy Yeung, describes the pieces that were performed as being very difficult. "Mahler … [is] extremely challenging … and demanding pieces to sing in a recital setting," Yeung said.
John-Alex Warner, sophomore vocal music education major, experienced "Kindertotenlieder" by Gustav Mahler for the first time in person. "This [is] one of Mahler's most ominous pieces, and I really liked the sensation of hearing it performed live. Because … the feeling in the room once everyone realized the songs were about children, specifically dead children [became] sad. There was this well of emotions that [was] a unique experience that cannot be described in words," Warner said.
Mancusi performed the world premier piece "Ulysses" by F. L. Dunkin Wedd. This song holds a special place in his heart. "He gave it to me after my birthday last year as a birthday present. It is so much fun to prepare a piece [for] a full recital. He [Wedd] is waiting with baited breath to get the recording," Mancusi said.
The recital also featured several songs by American composer Aaron Copland. This ended the recital on a much lighter note. Dr. Yeung stated that she enjoyed hearing the American composer's works. "The last several pieces [were] relatively light hearted. Using the American mediums [it makes] it more accessible for the audience. I think they are a great collection," Yeung said.
Jesse Solano, freshman Computer Science Major and audience member, stated that he really enjoyed the recital. "I especially liked how [it] started off quoting mainly death and ending off with something high spirited," Solano said.
Performance rather than teaching was Mancusi's first love. "I wanted to be a performer. All my degrees are in performance. Then I realized I wanted to have a family as well," Mancusi said. "Now, I get to perform as much as I want … and I love teaching. I love teaching at this level … [the] college level is where my temperament lies. It has been wonderful [and] the best of both worlds."