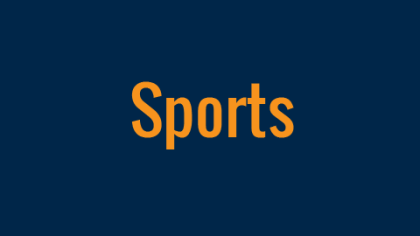 The Skyhawk women's basketball team increased their winning streak to 10 games Wednesday night with their 30 point win over the Southeast Missouri Redhawks.
With the win, the Skyhawks (17-7, 10-1 OVC) improve their first place lead in the Ohio Valley Conference after their win over SIUE on Saturday and another SIUE loss to Murray State on Wednesday. The Skyhawks were already a half game up on the Cougars coming into tonight's ballgame against SEMO.
The Skyhawks started the game a little sloppy, but a quick 25-5 run midway through the first quarter created some distance between the two teams. UTM ended the first quarter with a 31-11 lead.
The Skyhawks suffered a big blow early in the third quarter when leading scorer Haley Howard checked out of the game with an apparent ankle injury. To make matters worse, Chelsea Roberts, who was UTM's leading scorer at the time, missed some significant time in the third quarter after picking up her fourth foul. SEMO took advantage of the moment by outscoring the Skyhawks, but only by five points.
The Skyhawks managed to fight off the rallying Redhawks in the fourth quarter, scoring 25 points while holding SEMO to only 10. UTM coasted the rest of the way to an easy 95-65 win over the Redhawks.
Six players tallied double-digit points for the Skyhawks.  Katie Schubert was UTM's leading scorer with 21 points, matching her career high. Despite only playing seven minutes in the second half due to foul trouble, Roberts scored a career high 18 points.  They were followed by Myah Taylor (15 points), Jessy Ward (14 points), Shy Copney (11 points) and Emanye Robertson (10 points).
The leading scorer for SEMO was Erin Bollmann, who recorded 15 points and five rebounds.
Overall, the Skyhawks shot 59 percent (32-54), 59 percent from 3-point range (13-22) and 69 percent from the free-throw line (18-26). The Redhawks shot 44 percent overall (26-59), 24 percent from 3-point range (6-25) and 35 percent from the free-throw line (7-20). Despite being outrebounded 36-29, the Skyhawks did force 21 Redhawks turnovers and only gave up 11.
"Another one of our typical strange games,"  said UTM head coach Kevin McMillan, who is now 14-0 all-time against SEMO. "[We] made a lot of shots early, caused some shots early, got up 20 and then we kind of pushed it up a little more, and then, the next thing you know it came back down to 10, and then we pushed it back up to 30."
"If I can ever figure out what we do in those runs and just duplicate that, we would be a really good basketball team."
The next game for the Skyhawks is Saturday, Feb. 13 when they travel to Clarksville, Tennessee to take on Austin Peay. Tipoff between the Skyhawks and the Governors is scheduled for 5:15 p.m. from the Dunn Center.
Injury Update:
Haley Howard came up limping early in the third quarter after colliding with a Redhawk player.  She originally shook it off and continued to play, but after a few minutes, she was subbed out of the game and taken back to a trainers table and never returned to the game. After the game, Coach McMillan said that Haley could have gone back into the game, but he did not want to risk a further injury. There will be more information available on Thursday and her status of playing on Saturday in unknown.