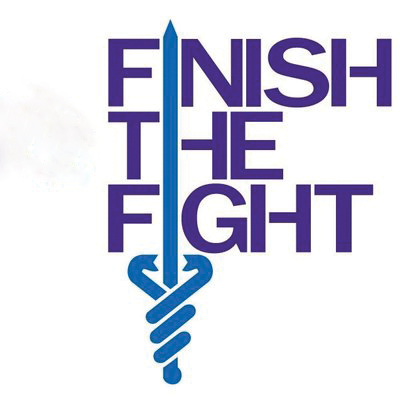 UTM will hold this year's Relay for Life event at the Elam Center on April 17 at 6 p.m.
While the final Relay for Life event does not happen until the end of the semester, the kick-off event was held Monday, Jan. 26.
During the event, people gathered to hear about this year's Relay for Life, win door prizes and discover this year's Relay for Life theme. There were also tables open for team signups.
In between speeches from the executive board, Kim Coombs, a freshman psychology major, sang a beautiful song she wrote about a family member who lost her battle with cancer.
In addition, the Relay for Life award, given to the highest individual fundraiser, was awarded to Alan Friend for raising $945. This year, the award was named for Bethany Scott, who lost her battle to cancer in late 2013.
It was revealed Monday night at the kick-off event that this year's Relay for Life theme is "Tune Out Cancer." After the reveal of the theme, team captains representing student organizations and groups picked their music-centered individual theme. These will be the themes for their organization's booth at the event. At the event, these booths will sell items and food for donation, and there will be games and entertainment.
"Our theme is 'Tune Out Cancer,' so it's mostly about using music to fight back. Every year our goal is to fight back against cancer and attempt to find a cure so that we can get rid of cancer," said Allie Clayton, executive director of the UTM Relay for Life executive board, about this year's theme.
The teams who attended the event had first pick on their individual team themes. Any music genre, song or artist is up for grabs as a theme for the individual themes. Teams are urged to keep it appropriate and fun.
"The more fun you have with the theme, the more fun we'll all have at Relay," said Clayton.
Last year's theme, "Hollywood," was a hit. UTM had 41 registered Relay teams and six registered survivors. UTM Relay for Life raised over $24,500 in 2014. The Leaders in Residence team raised $2,357.71, making them the number one fundraising team of 2013-2014.
At the kickoff, the executive board announced that UTM received the Top 10 Per Capita Award for Events in the Mid-South Division. This year, the Relay for Life executive board hopes to beat that. This year, the goal was increased to $30,000. The executive board also hopes to have 51 teams registered and participating, as well as 20 survivors registered.
"I hope to accomplish our goal. I also hope to spread the message of the American Cancer Society and Relay for Life. This cause does more than raise money for research, we help local survivors and even share funds with St. Jude," said Clayton.
It is still early in the game for Relay for Life, and students are encouraged to join the fight against cancer by joining a team already created, or to create their own team. Students can join a team or create a team by going to www.relayforlife.org/utm.
UTM Relay for Life also posts updates to the Relay for Life program on their social media page. Students can find them on Facebook at UTM Relay for Life, on Twitter at @utm_relay and on Instagram @2utmrelayforlife. All posts about the event can be tagged with the hashtag #SoarAboveCancer.
"We would like to have as many different organizations as possible start a team and unite the campus in the fight against cancer," said Clayton.