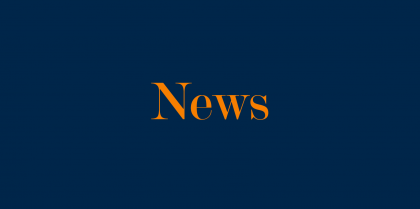 UTM's Relay for Life event will take place Friday, April 17 from 6 p.m. to midnight in the Student Recreation Center.
The theme of this year's Relay for Life event is "Tune Out Cancer." This theme has inspired the Executive Board to create a fun night for students. On the night of the event, there will be a lip sync battle, a fun Zumba workout, minute to win it games, and the highly requested silent disco. In addition to the scheduled activities, there will be booths from every team with food and games and other fun surprises.
While there will be lots of fun at Relay for Life this year, we can't forget the purpose of the event. Relay for Life is a fundraising event that benefits the American Cancer Society. Teams have been fundraising all semester, and at the final event, attendees pay to play games and eat. All the proceeds go toward the cause as well.
In addition to fundraising, each team will have a team member walking laps. The event will kick off with a welcome ceremony where survivors, caregivers, and attendees will do a commemorative walk. There will also be a luminaria service at 9 p.m. to honor those we have lost to cancer and those who have fought cancer in the past, as well as to support those who are still fighting cancer.
However, the event on April 17 is only the bookend to Purple Week, a week of fundraising and fun events. This year, Purple Week falls April 13 through April 17.
Monday is purple day, where people wear purple to support the cause.
Tuesday is organization t-shirt day, where you wear a t-shirt that shows your team pride. There will also be a cornhole tournament on Tuesday.
Wednesday is Zaxby's night, where contributors go to Zaxby's from 6 p.m. to 9 p.m. and have dinner. A portion of the proceeds will be donated to Relay for Life.
Thursday is the much anticipated Pie-a-Professor fundraiser. There will be jars with professor's names on a table in the University Center. The professor that gets the most donations will be pied in the face.
Friday is the day of the main event and is theme day. Show your team pride and dress in your team's theme.
This year's Relay for Life event is going to be a fun way to raise money for a great cause. If you haven't joined a team yet, or you want to create your own team yet, you still have time. Go to www.relayforlife.com/utm to register and start raising money. For a complete schedule and updates on this year's Relay for Life and Purple Week schedule, check out their Twitter (@UTM_relay) and Facebook (search for UTM Relay for Life).