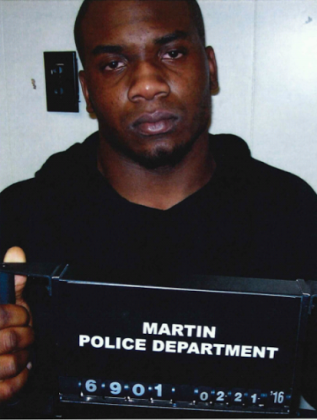 UT Martin student and football player, Kevin Prather Jr., was arrested for assault, resisting arrest and disorderly conduct on Sunday, Feb. 21.
Around 2:48 a.m., Martin Police Department officers, Ptl. Sarah Rogers and Ptl. Scott Diehl, responded to a call about a fight in the parking lot of Slide N Ride Saloon, located at 627 N. Lindell St.
They encountered Prather, 19, while attempting to break up a fight.  After officers tried to convince the Murfreesboro native to stop hitting things in the lot, he turned to push Diehl away, then grabbed Rogers' uniform.  He then threw her into a wooden fence connected to the building.
He was detained thereafter and taken to the Martin Police Department to be booked.
Prather also damaged police equipment. Rogers' $750 body camera was destroyed when she collided with the fence and a car microphone was damaged during his arrest.
Rogers was treated at Volunteer Community Hospital for minor injuries and later released.
The Pacer will have further updates as new information is released.