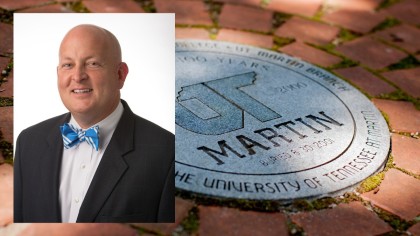 Dr. Keith Carver has been recommended by UT President Joe DiPietro as the next chancellor for UTM.
The president's recommendation will go before the UT Board of Trustees at their next meeting in Knoxville on Oct. 13-14.
Carver previously served as the assistant vice chancellor for development at UTM, and has held leadership positions at three of the UT system schools.
He spoke to students and faculty in Watkins auditorium during his interview Sept. 7. The recording of his speech can still be accessed at http://webcast2012.utm.edu/Mediasite/Play/82cc9f4c7ce042e0a7f34529643e8f671d.
The Pacer will continue to update this story as more information becomes available.