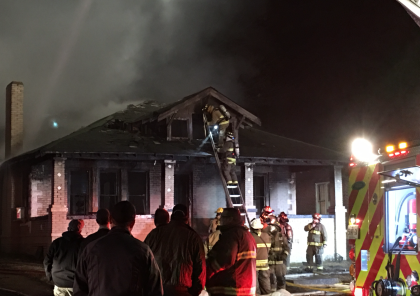 Randy Brundige, the city's mayor, confirmed this morning that an overnight house fire on Main St. in Martin, Tennessee has claimed the lives of two girls.
The sisters, Abreanna and Mailyah Yarbrough, were upstairs in their room when the fire blazed. Family members who spoke with Thunderbolt Broadcasting Radio stated that two other small children were rescued by their father, Austin Morris. Another adult in the home was also able to escape.
The Martin police department and surrounding fire departments responded to the call around 9:30 p.m. last night, and spent hours trying to reduce smoke and hot spots.
The cause of fire is still unknown.
Donations for the family are being taken at the First United Pentecostal Church located at 219 Crawford Drive.
photo credit Thunderbolt Radio