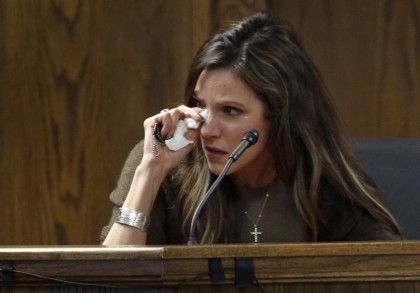 The trial that determines the fate of Eddie Ray Routh, the man accused of the murder of Chris Kyle, the subject of the Hollywood blockbuster American Sniper, and his friend Chad Littlefield, began the morning of Feb. 11 in Stephenville, Texas.
The legend of Navy SEAL Chris Kyle became very well known after the million-dollar blockbuster movie, American Sniper, released in theaters this January. Representatives of Eddie Ray Routh were concerned that he would be given an unfair trial because of the fame now surrounding Chris Kyle's story. After much deliberation to find a non-partial jury, 10 women and two men have been selected to determine the fate of 27-year-old Eddie Ray Routh.
Routh has confessed to the murders but pleaded not guilty due to insanity from PTSD. Post Traumatic Stress Disorder (PTSD) is a mental disability that is diagnosed on many different levels, and is most common in veterans returning from war. If the verdict of this trial finds Routh guilty of murder, he could serve life in prison without the possibility of parole. Prosecutors have decided not to seek the death penalty. Routh will face life in a mental health facility if he is found not guilty by reason of insanity.
After returning from his fourth tour in Iraq, Kyle was honorably discharged in 2009. Kyle chose to stay home with his wife and kids to raise his family, as he had missed many years of his son growing up and now had a new daughter. Kyle volunteered his time to veterans who were suffering from PTSD. Eddie Ray Routh's mother came to Chris Kyle in desperation for help with her son's mental state. He happily agreed to help out her son, who is a former Marine.
On Feb. 2, 2013, Kyle and his friend, Chad Littlefield, took Routh out to a Texas gun range to mentor him and to help him. Routh allegedly shot Kyle and Littlefield at point blank range and fled the scene in Kyle's truck. Allegedly, Routh's struggle with PTSD led to further problems, as Routh was found under the influence of marijuana and alcohol at the time of the murder. Routh had previous encounters with the law regarding alcohol and substance abuse.
Opening statements will begin with Taya Kyle, widow of Chris Kyle. The next witness on-stand would be Judy Littlefield, Chad Littlefield's mother. Both women were chosen to testify early in order for their testimonies to be heard by the jury before other witnesses could join.
Above: Taya Kyle, widow of Chris Kyle, testifies in late husband's murder trial.
Photo credit: The Washington Post