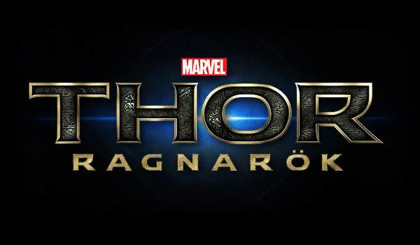 The movie Thor: Ragnarok, is a box-office success after arriving to the big screen on Nov. 3. The movie, which received a 93 percent Rotten Tomatoes rating, grossed over $109 million the first weekend.
Marvel Studios' Thor: Ragnarok is about the mighty god of thunder, Thor being imprisoned on the other side of the universe without his trusty hammer.  Thor must fight to get back to Asgard to defeat the seemingly all-powerful Hela. In order to get back, Thor is forced to participate in a gladiatorial contest against his former ally, the Incredible Hulk. Thor joins forces and creates a make-shift team, which he deems as the Revengers, as he tries to prevent the destruction of his home world.
Thor's third stand-alone movie seems to diverge from the previous movies' approach by taking more of a comedic approach. The audience sees Thor's personality more than ever in this movie, along with a dramatic makeover to his appearance.
This PG-13 film is packed with well-coordinated fight scenes, witty humor, and several characters from the Marvel Cinematic Universe. The cast includes A-List actors such as Chris Hemsworth, Tom Hiddleston, Mark Ruffalo, Benedict Cumberbatch, Jeff Goldblum, Anthony Hopkins and more.
The 130 minute film was directed by Taika Waititi and written by Eric Pearson. The film, overall, was well put-together with excellent graphics.
However, the ending did appear rushed. A large amount of time was spent building up the plot and showing Thor's humorous personality changes. Though different from this movie's predecessors, this action-comedy was still highly entertaining to watch.