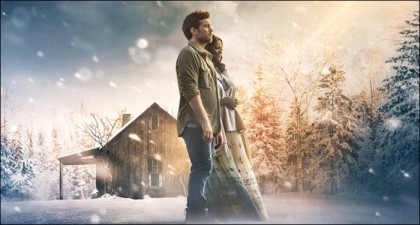 The highly anticipated and controversial movie, "The Shack," hit select theaters tonight.
The movie is based off the novel, "The Shack," written by William P. Young. "The Shack" follows the journey of grief- stricken father Mackenzie Phillips, played by Sam Worthington. During a family camping trip Phillips' youngest daughter, Missy, is abducted while Makenzie goes to the rescue of his son. Phillips, along with investigators, discover that Missy was murdered in an isolated shack in the woods.
The murder of his daughter slowly causes Phillips to drift away from his wife, children and faith. One day Mackenzie receives a mysterious letter in the mail, signed by "Papa," the family nickname for God. The letter invites Mackenzie to return to the shack where he discovered his daughter was killed. He reluctantly accepts the offer and is greeted by three residents. During this weekend visit, Phillips endures a self-healing journey guided by the three people. Each adventure leads Phillips closer to his faith and the healing he so desperately needs.
Much controversy was generated when it came to the personification of the Holy Trinity. The three people that guide Mackenzie are the Father, the Son and the Holy Spirit. This movie creates an interesting twist when it comes to the character of Papa. God is portrayed by a woman, actress Octavia Spencer, thus pushing traditional boundaries. Overall, this unique personification worked well within this movie.
This movie shines light on the harsh realities that many people face in the world, making it relatable to people of all generations. Messages of hope, forgiveness, acceptance, love and perseverance radiate throughout the entire movie. All and all, this movie is a hard-hitting, inspirational and uplifting masterpiece, artfully crafted to touch people from all ends of the spectrum. "The Shack" hit theaters nationwide tomorrow.
A movie poster shows father Mackenzie Phillips, played by Sam Worthington, with character, Papa, played by Octavia Spencer. (Photo Credit/newreleasetoday.com)