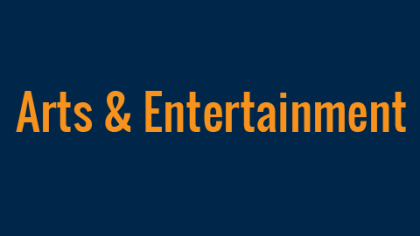 As season two of Empire aired last night, Lee Daniels hoped to double the number of viewers from the season one finale, approximately 17.6 million. On March 18, fans were left with their jaws dropped as the Empire Entertainment founder and CEO Lucious Lyon (Terrence Howard) was arrested for the murder of Binky (Cookie's cousin), which left the second oldest son, Jamal (Jussie Smollet), in charge of the Empire while Lucious' ex wife Cookie (Taraji P. Henson) was trying to restore what was left of the Empire.
You might remember Lucious and Cookie from the 2005 hip-hop film Hustle & Flow in which they played D-Jay and Shug. Sources tell us that, originally, Lee Daniels chose Wesley Snipes to play Lucious, but Taraji P. Henson insisted that Terrence Howard took on the role.
Although this TV drama wasn't intended to mirror anyone's life specifically, Terrence Howard found his life being similar to that of Lucious Lyon. Terrence Howard stated in an interview, "My daddy taught me, 'Never take the vertebrae out of your back or the bass out of your throat. I ain't raisin' sheep. I raised men. Stay a man.' The more successful men now are the effeminate."As seen on Empire, Lucious Lyon has that same mindset while he's raising his three children, Andre (Trai Byers), Jamal (Jussie Smollet), and Hakeem (Bryshere Gray). 
It was no secret that every one around Lucious picked up his "money-hungry" trait. Even though they were a family, essentially it was "every Lyon for himself." Throughout the season, the music and family drama left us speechless as new twists, turns and secrets were thrown our way. Blood was shed, alliances were changed and Lucious went from being ALS free to being arrested.
Lee Daniels who is the creator, director and writer of Empire says that he isn't shocked with how much publicity and love Empire is receiving. Lee Daniels also produced Monster's Ball and directed Precious, which won two of its six received Academy Award nominations.
Lee Daniels has added Chris Rock to the season two cast, along with Kelly Rowland, Ludacris, and more.
If you missed last night's episode, catch the rest of the season every Wednesday at 9/8c on Fox.