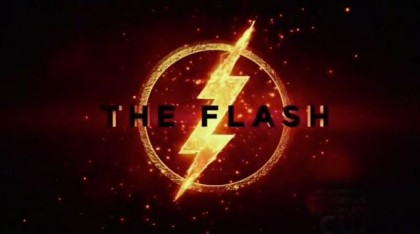 Despite The Flash being over a year away from hitting the big screen, fans are eager to see what the newest DC Comics film has to offer.
Ezra Miller will star as Barry Allen, a.k.a The Flash, in the upcoming superhero movie.
The casting decision has stirred up some controversy among the fans of The CW's The Flash TV show. Fans hoped Grant Gustin would reprise the role on the big screen also. Zack Snyder, director of Batman v Superman and Justice League, told New York Daily News that the reason behind the casting decision is that the "tone" of the DC movies does not match up well with that of its TV universe. It is just one small snag in a line of many for fans of the Scarlet Speedster.
The road to the big screen, and ultimately to Justice League, has not been an easy one for the cast and crew of The Flash.
Coming on the heels of both Batman v Superman: Dawn of Justice and the DC super-villain flick Suicide Squad, the fastest man alive desperately needs to make up some lost ground with DC fans and critics. However, having lost two directors since the start of filming, it does not look as if the film is off to a great start.
Dope director Rick Famuyiwa took over after the departure of Seth Grahame-Smith, but left the project because of creative differences with the studio. Famuyiwa told The Hollywood Reporter, "While it's disappointing that we couldn't come together creatively on the project, I remain grateful for the opportunity."
The release date of the film has been moved back a week from its original date, and is due to hit theaters March 16, 2018. The cast and DC fans remain hopeful that the movie will turn out to be another box office hit, and certain quotes from DC Extended Universe executive producer Deborah Snyder seem to point that way. In an interview with Forbes, she told fans that The Flash will have a much lighter tone and may also feature Ray Fisher's Cyborg character.
"As you can imagine, when we get to the Flash movie, Ezra Miller and Ray Fisher — who plays Cyborg — are kind of our youngest characters, and they have a really nice camaraderie with each other," Snyder said. "Ezra is super funny, so the tone of that film will be very different than the rest of them."
These comments come as a relief to many and only further heighten the anticipation for our favorite speedster's big screen debut. After Batman v Superman, the DC universe could use a lighter tone and some comedy. The going has been rough for The Flash so far, but this is definitely a movie fans want to keep an eye on.
(photo credit| FanSided.com)