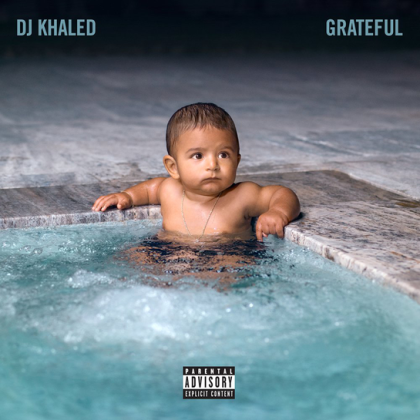 Unless you live your life by the rules of Patrick Star and live under a rock, there is no way on Earth you missed this summer's top movies and hottest songs. But just in case you do live like Mr. Star, here's your Pacer recap.
From billboard.com (in order of popularity) Justin Bieber stays in the top two with his hot songs "Despacito" and "I'm The One." "Despacito" isn't the first Spanish song to reach the rank of number one in the hot 100. In 1987, Los Lobos covered "La Bamba," originally by Ritchie Valens, for a movie soundtrack. Also, the seemingly hypnotizing "Macarena" became a hit in 1993.
On Dj Khaled's new album featuring Bieber, Khaled's son, Asahd Tuck Khaled, is listed as an executive producer! Khaled said four-month old Asahd chose songs by bobbling his head to the ones he liked and when Asahd put on a wide smile he knew it was going to be a smash hit.
Coming in shortly after Bieber's top two, Kendrick Lamar's "Humble" music video shocked many. Lamar is seen dressed as the pope, sitting in Jesus' seat at a recreation of Leonardo da Vinci's "The Last Supper," laying on a table of money and more. These scenes seem to contradict his lyrics, however he hopes that it brings light to a less than humble society which only wishes to show the perfect, as if flaws aren't even real. Lamar's lyrics directly address this behavior, "I'm so —  sick and tired of the Photoshop. Show me something natural," while showing a woman with a full face of make up on one side of a split screen. As she crosses over the divide, she shows her cleansed and unretouched skin and natural hair.
Box offices boomed this summer with hit movies ranging from "Guardians of the Galaxy Vol. 2," "Despicable Me 3," and "Annabelle: Creation." While those movies were hot, here's what was on fire.
"Wonder Woman" was the summer's most female-empowering film, while also having a domestic gross total over $404 million. For those who haven't seen the movie or read the comics, it's about an Amazon princess and warrior, who meets an American pilot that shares a mission with her that could become the war to end all wars.
Coming in as a close second to "Wonder Woman" is "Guardians of the Galaxy Vol. 2" with a gross total of $389 million. In this movie, the "Guardians" are hired by the "Sovereign" to protect Anulax Batteries from invaders but danger unfolds as the team begins to doubt each other. Peter Quill's father is also revealed but are his motives as honorable as they seem?
It seems as if comic book super hero movies were the big hit this summer, but there is one exception to this, Walt Disney's "Pirates of the Caribbean: Dead Men Tell No Tales" which made $787 million worldwide. Captain Jack Sparrow is searching for the trident of Poseidon, while being chased by the undead Captain Salazar played by Javier Bardem .
This summer has been a hot one for music and movies but sadly, now that we've had our vacation in the sun, it's time to hit the books again. On the bright side, we get to look forward to fall days, crisp leaves, pumpkin spice everything and the newest monster mash ups! Keep up with The Pacer throughout the year for more updates.
(photo credit/fuse.tv)