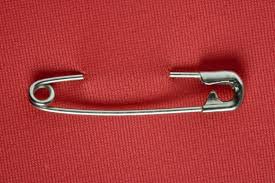 Students across the country are showing anguish following Donald Trump's presidential victory in the form of protests and safety pins.
Students walked out of classes Wednesday morning in various states chanting "not our president" to protest Trump's win. Various demonstrations are voicing their concerns for immigrants, Muslims, women, and the LGBTQ community.
In one demonstration, approximately 1,500 students and teachers at Berkeley High School in California gathered and marched toward the campus of University of California at Berkeley. UC Berkeley students and professors also protested on campus.
Other Americans are showing their solidarity by wearing safety pins to express their support for the LGBTQ community, immigrants, people of color, of disabilities, and women. This movement is to ensure that these people are safe with them.
Safety pins were originally used as a symbol of support for refugees and migrants following the historic "Brexit" vote to leave the European Union in June.
"I wear a safety pin to show that immigrants, refugees, and anyone else threatened by the hate & fearmongering of Trump and many of his supporters can know that I care and will do all I can to combat xenophobia, racism, sexism, and ableism," said one wearer via Instagram.
The safety pin symbol was first inspired by the 2014 #illridewithyou movement in Sydney, Australia, where people offered to sit next to Muslims who felt threatened on their commutes.  At the time, there was fear of Islamic backlash following a terrorist attack in Sydney that left two hostages and the gunmen dead.
There is now a campaign for Americans to start wearing the safety pin as a sign of anti-violence and anti-bigotry.
If a student sees a classmate wearing a safety pin, the primary reason is to keep minorities safe.
Image credit| www.nydailynews.com