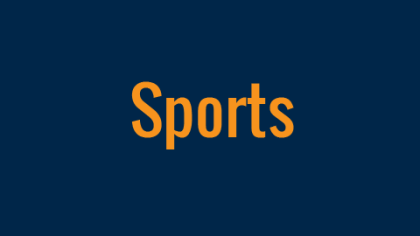 The UTM football team will look to get their season back on track and try to move their overall record above .500 on Saturday when they travel to Murray State for a showdown with the Racers.
The Skyhawks (3-3, 2-1 OVC) are still alive in the hunt for the Ohio Valley Conference crown despite a loss to Tennessee State two weeks ago. UTM rebounded from that loss and defeated Austin Peay 45-31 last Saturday.
"It's good to get a win at home and get our second OVC victory," said UTM head coach Jason Simpson. "I thought we played pretty good football for about 52 minutes of the game, up 45-10 and we lost our composure. Give Austin Peay credit, their kids kept playing and ours didn't.
"They put 21 points on us in the fourth quarter, we wouldn't line up and wouldn't take the football, so not very pleased how the game ended."
Several Skyhawk players had big outings, especially wide receiver Ben Axline, who recorded the most receiving yards in UTM Division I history with 198 yards along with eight catches and a touchdown.
"That was rewarding to see," said Simpson. "There's a guy who is all about the team and all about the program…he's just so reliable, he's where he is supposed to be and he's going to make the tough catches."
Quarterback Troy Cook also had another big performance for UTM on Saturday, completing 17 of his 21 passes for 253 yards and three touchdowns. Cook also leads the FCS in quarterback efficiency with 189.2 and yards per pass attempt with 10.22. Cook is also fifth in the nation in passing touchdowns with 16.
"I'm so proud of him," said Simpson. "The best thing that he did, back when he lost the starting job in camp, he kept his emotions in check, he stepped up in the Hawai'i game and he's continued to play well up to this point.
"He's given us a chance in these games and he's getting better every day, and that's what I'm really excited about.  He's got a high ceiling especially from a mental capacity and he's starting to get this thing figured out."
The Skyhawks will rely heavily on both of those guys as well as their strong, tough defense when they face the always dangerous Murray State Racers on Saturday.
The Racers (1-4, 1-1 OVC), like UTM, come into this matchup after clinching a win over Austin Peay two weeks ago. The Racers will be refreshed and refocused after having last week off.
Leading the charge for Murray State this season is quarterback KD Humphries. So far this season, Humphries has completed 71 percent of his passes this season for 1,317 yards and eight touchdowns. Humphries also leads the country in completions per game (31.35) and is third in the FCS in both completion percentage and passing yards per game (329).
As a whole, the Racers come in averaging 366 yards of total offense per game. Although the Racers have had a lot of success passing the football this season (averaging 308 yards per game), they have struggled running the football, only averaging 58 yards per game. The Racer defense has also struggled this season, allowing 456 yards per game and 33 points per game.
However, the past few years these two teams have gone toe to toe with each other, often resulting in close, high scoring affairs. Murray State leads the all time series 35-19-1, but the Skyhawks have won the last five games over Murray State and are 9-1 with Simpson as head coach.
Kickoff between the Skyhawks and the Racers is scheduled for 6 p.m. Saturday, Oct. 15 from Roy Stewart Stadium in Murray, Kentucky.