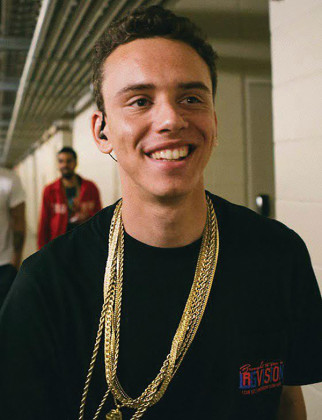 Earlier in the year, Logic released a song in conjunction with Alessia Cara and Khalid that encourages people with suicidal thoughts to keep moving forward. The song's name, which is 1-800-283-8255, is the number for National Suicide Prevention Hotline.
The song debuted in April where it reached number 61 on the Billboard Hot 100. A music video was released in August and at the end of September, soon after, the song was certified double platinum. During MTV's Video Music Awards (VMAs), the song was performed by Logic, Alessia Cara and Khalid. After the performance, the song jumped to number nine on the Billboard Top 100. The song would peak at number three becoming all three artist's highest charting single.
During a fan tour across the nation, Logic met many fans who would explain things like, "Your music has saved my life; you saved my life." Logic was shocked to hear that so often.
"Man I wasn't even trying to save nobody's life," he said. "And then it hit me, the power that I have as an artist with a voice. I wasn't even trying to save your life. Now what can happen if I actually did?"
On twitter, Logic wrote, "I made this song for all of you who are in a dark place and can't seem to find the light." The music video accompanying the song tells the story of a teenage boy who feels abandoned and alone when his homosexuality is revealed but the story of hope is that he finds when he and others accept him for who he is.
The song is sung from the perspective of someone calling the NSPH, the conversation they have with the representative, and the hope the caller has afterwards. Various lyrics from the perspective of the caller include, "I feel like my life ain't mine," and "I don't wanna be alive."
Alessia Cara sings from the perspective of the representative. Her encouraging words include verses like, "It's the very first breath when your head's been drowning in the water," and "And when you stare at your reflection, finally knowing who it is, I know that you'll thank God you did."
Following the VMA's, the National Suicide Prevention Hotline received a 50% increase in calls during the night and in the following weeks, calls rose by 25%.
College students are at a much higher risk for suicide. Suicide is the second leading cause of death for 20-24 year old's and 1 in 12 college students makes a suicide plan.
Suicide is no joke and all students are encouraged to talk to a doctor or even just a friend if they are having thoughts of suicide. We all care.
(Photo Credit/WikiMedia Commons)