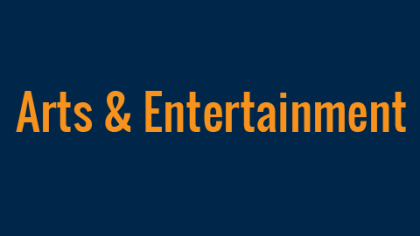 Superstar Taylor Swift has found herself not being able to shake off another lawsuit.
R&B singer, Jessie Braham is suing the pop princess for $42 million, claiming she plagiarized her lyrics to "Shake It Off" from one of his songs.
Braham, who records by the name Jessie Graham, claims Swift's chorus ("Cause the players gonna play, play, play, play, play / And the haters gonna hate, hate, hate, hate, hate"), comes from his 2013 song, "Haters Gonna Hate," which contains the lyrics, "Haters gonna hate / players gonna play."
Braham/Graham's song can be found on YouTube and it bears no resemblance, but he is very adamant in his pursuit of defending this case towards Swift. "Her hook is the same as mine," he told New York Daily News, claiming she uses it about 72 times throughout her song. He went on to say that if he didn't write the song "Haters Gonna Hate," there would be no "Shake It Off."
Even through all the uproar, his pleas for compensation seemed pretty simple. Braham/Graham simply wanted a selfie and writing credits on her song. Swift denied the requests and that is when he filed the suit.
Battles in the courtroom have become quite common for the "Bad Blood" singer. She is also in battle with a Colorado DJ who was fired for allegedly groping her butt. David Mueller filed a lawsuit claiming that the allegations were completely false. Swift filed a counter-suit stating that her evidence proved otherwise.
According the E! Online, the court documents note, "Resolution of this Counterclaim will demonstrate that Mueller alone was the perpetrator of the humiliating and wrongful conduct targeted against Ms. Swift, and will serve as an example to other women who may resist publicly reliving similar outrageous and humiliating acts."
Lawsuits or no lawsuits, the show must go on. She ended her "1989" tour in Tampa, Florida on Halloween, Saturday. She has been known for having diverse and popular guests at her shows. One of her surprise guests helped her keep the stage cool in sunny Florida. Idina Menzel performed "Let It Go" with Swift. Menzel, who plays the voice of Queen Elsa in the movie Frozen, wore Elsa's signature blue gown, while Swift sported an Olaf the snowman costume.
Needless to say, Swift isn't losing sleep over her legalities. She continues to be a force to be reckoned with, and she tweeted that Menzel and her other guests helped her "close an amazing chapter of her life."