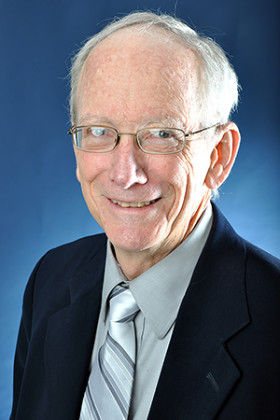 After a fruitless search for the Provost and Vice Chancellor for Academic Affairs that began January 2016, UTM has announced that they will begin again in hopes to have the position filled for August 2018.
Dr. James Ermatinger, interim vice chancellor for academic affairs and provost of the University of Illinois- Springfield; Dr. Eric Link, dean of the College of Arts and Sciences at Indian University-Purdue University Fort Wayne; Dr. Steven Ralston, Provost and vice president for academic affairs at Morehead State University; and Dr. Jay Gatrell, vice provost at Bellarmine University in Louisville, Kentucky, made up the final four candidates in April 2016.
UTM Chancellor Keith Carver recalled that as it got closer to the time to bring them on campus for their open forums, two candidates dropped out of the search. One participant accepted a position with a different institution, and another decided to bow out for family reasons.
"We really thought that it would probably be best to reset and go out and advertise again and focus on bringing in a larger group," Carver said.
Until that time, Dr. Richard Helgeson, then dean of the College of Engineering and Natural Sciences, will serve as the interim in place of previous interim, Dr. Jerald Ogg, who is returning to the Department of Communications to teach after six years. Helgeson began as an engineering professor since 1998 and became chair of the Department of Engineering in 2002 and dean in 2009.
Carver approached him about the position at the spring graduation ceremony on May 7, 2016, and was surprised at his interest given his recent announcement to return to the classroom to teach.
"I was flattered, humbled," said Helgeson who expressed his respect for the chancellor. "I've been here for 19 years; I'm committed to the university so I thought it would be good for the university."
Helgeson consulted his family and agreed. The following Monday he met Ogg to discuss the intricacies of the position.
He has since hit the ground running, taking part in six committees and working on projects for matters like retention, advising, faculty evaluation and the university's Strategic Plan. For the latter, he will make sure that all appropriate parties are given the opportunity to participate in the development of vision for UTM in the years to come.
He still teaches one course, a senior level class called Linear Controls Systems Design, on Monday, Wednesday and Friday at noon.  He intends to return to the classroom after fulfilling his one year commitment, but is unsure if he will be full time.
"He's going to lead," Carver said. "… He's going to make decisions and he's going to work with me and help me do things around here that are better for our faculty and students and that gives me a lot of encouragement."
With Helgeson's absence from the college of Engineering and Natural Sciences, Dr. Jennifer Greenwood has been selected to serve as the interim dean.
Greenwood has taught courses in algal and aquatic ecology at UTM since 2006 and was previously serving as interim chair of the department of biological sciences.
"I was excited by the idea of a new challenge and learning more about how the university operates," said Greenwood. "…I hope I can do some good and be helpful to the students and faculty in the college."
Greenwood teaches one course and is expected to return as the Chair of Biological Sciences August 2018.
A search committee for the provost and VCAA will be charged with selecting the appropriate candidates. The same committee from the previous search will take on the responsibility and is chaired by Dr. Philip Smartt, professor of Park Management and Heritage Interpretation.
The committee is comprised of five faculty members who have each been voted to represent their college by their colleagues. These are Dr. Victoria Seng, associate vice chancellor for Academic Affairs and dean of graduate studies; Dr. Chris Caldwell, professor of mathematics and statistics and president of the faculty senate; Dr. Christopher Brown, professor of philosophy; Dr. Jamie Mantooth, executive director of the Office of Enrollment Services and Student Engagement; Heidi Busch, electronic resources librarian; Dr. Michelle Merwin, professor of psychology; Dr. Louis Kolitsch, professor of mathematics; and Nell Gullett, professor of finance.
Other members include those elected by Carver. These are student representative John Hayes, Natural Resources Management senior and SGA senator for the College of Agriculture and Applied Sciences, from Hendersonville, TN, and interim vice chancellor of Finance and Administration, Petra McPhearson.
The committee will begin by providing a pool of what they believe to be good candidates to Carver to be interviewed. He goes through the candidates, conducts personal interviews and then the final contestants come to campus for an open forum. After the forums, committee members are asked to give the names of the candidate they believe is best for the job and the chancellor picks from this. The final step is for this to be accepted by the Tennessee Board of Regents.
Administration plans to have this position filled by the start of next fall. If you have questions or concerns about the selection process, you can contact any of the representatives listed above and follow The Pacer online and in print for story updates as the news develops.
Dr. Richard Helgeson will serve one year as the Interim VCAA/Provost (Photo Credit/University Relations).