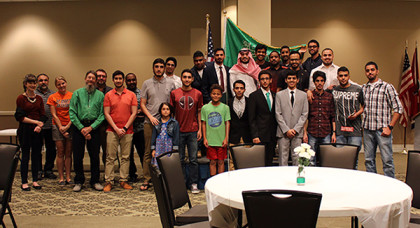 The UTM Saudi Students Association celebrated the 87th National Day of the Kingdom of Saudi Arabia on Saturday, Sept.  23, in the U.C. ballroom.
Guests were taught about Saudi Arabian culture and greeted with Arabic coffee and dates.
UTM faculty, staff and students were in attendance. The ceremony began with words from the Quran, followed by the Saudi national anthem.
After the anthem, President of the Saudi Students Association, Yousif Aldossary, gave a speech about Saudi National Day.
Saudi Arabian National Day is the celebration of the kingdom's unity under ruler King Abdulaziz in 1932.
After that, Chancellor Keith Carver proceeded to give a speech. In his speech, he thanked the Saudi students for their confidence in UTM.
Before the end, the association and its members gave away prizes to the audience. A Saudi dinner was then served.
"We are trying to give something back to the community of campus since it has given so much to us. We're trying to bring other cultures to the campus," said Aldossary.
He continued to say that by educating people, he and other association members hope to give people a clear picture of Saudi Arabia.
"We have many plans and activities to add to the campus," Aldossary said.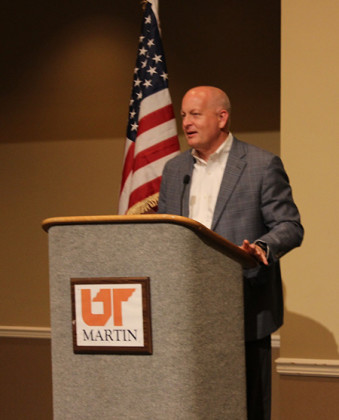 This story and photos were submitted to The Pacer by the UTM Saudi Students Association.