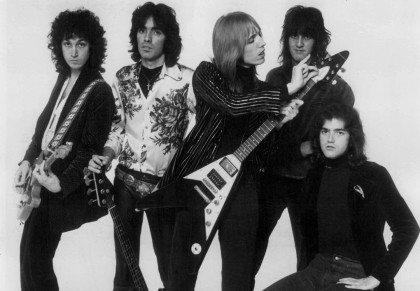 Rock icon Tom Petty, who was most known for playing the in the band Tom Petty and the Heartbreakers, was confirmed dead at the age of 66 on Tuesday, Oct. 3. Petty began his musical career with the Heartbreakers back in 1976.
A mainstay in the lore of rock music, Petty is known for iconic songs such as Free Fallin', I Won't Back Down and Mary Jane's Last Dance. Tom Petty and the Heartbreakers were also popular for incorporating their southern style elements into their rock songs, as well as their love of Los Angeles. The band made music from 1976 all the way up to the modern era, with their latest album, Hypnotic Eye, coming out in 2014.
There was a short time where Petty was reported as dead, only to be proven wrong shortly after. However, he did die shortly after this scare.
According to Snopes, "Petty was taken off of life support at a Los Angeles-area hospital on Oct. 2, after being hospitalized following a heart attack."
Gossip site TMZ was the first to jump on this story, reporting that Petty was taken off of life support. Many sources would later confirm his death on Oct. 3.
Tony Dimitriades, friend of Petty and manager is quoted saying, "On behalf of the Tom Petty family we are devastated to announce the untimely death of of our father, husband, brother, leader and friend Tom Petty."
The cause of death has been declared as cardiac arrest.
Petty left behind a long discography, releasing three solo albums and 13 albums with the Heartbreakers. From the Grammy's official website, Petty has 16 Grammy nominations, winning three of them. Tom Petty and the Heartbreakers have their own Hollywood Star and are members of the Rock and Roll Hall of Fame.
(Petty and the Heartbreakers | Photo Credit/Wikimedia Commons)