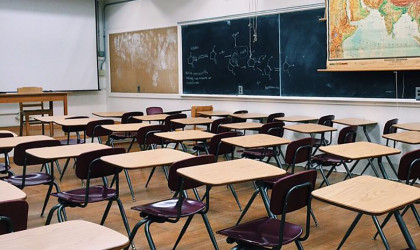 In the United States, there has been an age-long debate over whether public schools or private schools are better for children.
What both of these types of education have in common is that both serve the same purpose of preparing students for higher education. College is the end goal no matter what type of educational upbringing the student has.
It is quick to assume that private schools offer a better opportunity for students to get prepared for college in order to justify the high tuition costs. Depending on individual factors, public or private schools can be a better fit for a given student.
Of course, the main difference between the two comes down to money, with public schools being free and private schools costing money. While public schools can not charge tuition, they can be subject to government shortcomings since they are funded by taxpayer money and the government itself. According to Great Schools website, public schools are sometimes underfunded and are always subject to desire of politicians.
On the other hand, private schools are funded by private tuitions, grants, donations by alumni and so on. The biggest and most apparent hurdle that that private schools pose is the high cost of tuition. The Private School Review website lists the average costs of tuition for private schools in the state of Tennessee for 2017-2018 as $8,676. While the price is the main issue, private schools offer more specialized education as they don't have to follow the same government regulations that public are sometimes hindered by.
According to CollegeTransitions.com, roughly 95 percent of private or prep school students go off to college while only about 49 percent of public school graduates go on to college as of 2017. Private schools are able to provide more counselors that are dedicated to college admissions as well as having a student body that is composed of college-minded individuals, but the fact that more private school students go on to college over public high school students has more to do with who goes to private school. Students whose family can afford to send them to private school are often well brought up and well-groomed students who have plenty of opportunities to succeed.
While public schools, often in urban and rural environments, have been subject to decay, there are plenty of public schools that offer a great education. AP classes are also abundant for those who take them and being an extraordinary student in an average public school and have its benefits.
At the end of the day, the issue over whether to attend public school or private school depends on a multitude of personal factors such as financial stability, environment, and so on.
(Photo Credit/ pixabay.com)