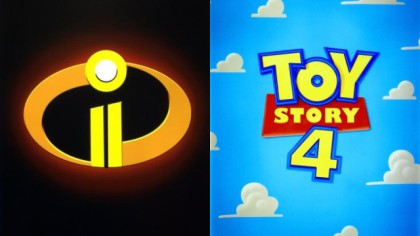 Toy Story and The Incredibles, two of Pixar's biggest and most beloved movies, are making a comeback.
The fourth installment of the Toy Story franchise will be released on June 21, 2019. Toy Story 4 is now in the pre-production stage. Most of the old cast has been confirmed to return, including Annie Potts, who voiced Bo Peep in Toy Story and Toy Story 2.
According to Pixar, Toy Story 4 focuses on Woody and Buzz's adventure to find Bo Peep, the only member of the original main cast that Andy gave away prior to the third movie.John Lasseter and Josh Cooley are slated to direct Toy Story 4.
In addition, Pixar released a tentative date for The Incredibles 2. The sequel to the studio's famous superhero cartoon is planned to be released on June 15, 2018. Unlike Toy Story 4, the story behind The Incredibles 2 has not been released yet, but it is confirmed to be a follow up story to the original movie. Brad Bird, who helped on the production of Ratatouille and the original Incredibles, will be the director and writer for The Incredibles 2.
The cast for The Incredibles 2 has not yet been officially revealed. However, actresses Holly Hunter and Sarah Vowell have been rumored to reprise their roles as Helen and Violet, respectively, and Raymond Ochoa is rumored to be playing Dash.
Photo credit| www.ComingSoon.net