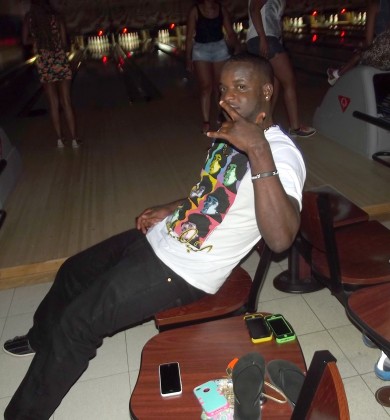 Phi Beta Sigma wrapped up a weeklong celebration of Sigma Week on Saturday, celebrating the fraternity's 100th anniversary.
The Kappa Omicron chapter of the national fraternity hosted several events throughout the week in order to promote a community atmosphere.
"Phi Beta Sigma is here to welcome freshmen, reaching out to the community and giving back to the community," said Corey Bostock, Biology major and vice president of Phi Beta Sigma.
The event began on Tuesday with a freshman forum. Students were invited to discuss several pertinent topics such as life on campus, relationships and the transition from high school to college, as well as national issues such as marijuana and the legalization of same-sex marriage.
Wednesday saw the group participate in a campus cleanup program, as the fraternity picked up garbage around campus. Phi Beta Sigma President Keontis Sain said that the fraternity will place more emphasis on community service this semester.
"Throughout the semester, we are going to try to do some more community service," Sain said.
The group will volunteer at the Red Fern Animal Shelter in Dresden, where they plan to help feed and tend to the animals and livestock.
Phi Beta Sigma held a campus barbecue Friday in the circle between Browning and Ellington. Chicken, hot dogs and hamburgers were served for free to all those who attended. This event was followed by a midnight bowling trip to Southlane Bowling in Union City, an event which was also free of charge.
The final event of the week was held Saturday evening. The fraternity's Centennial Program detailed the history of Phi Beta Sigma, established in 1914 at Howard University in Washington, D.C. This year marks the fraternity's 100th anniversary as a national fraternity.
Sain, a Health and Human Performance major, was pleased with the turnout to this year's event.
"I think we had a successful turnout this week," Sain said. "I would like to thank everyone that came out to support us this week. We are looking forward to [your] future support this semester."
Featured Photo: Phi Beta Sigma alumnus Mike Hudson at the midnight bowling event on Friday. (Amber Sherman)