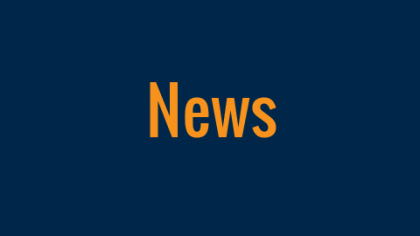 Legendary basketball coach Pat Summitt is being crushed by the weight of a disease which has plagued her for the past 5 years.
Erin Freeman, Summitt's publicist, posted an update on Facebook on Sunday in light of the UTM alumna's faltering health.
"On behalf of Pat Summitt's family, we acknowledge the past few days have been difficult for Pat as her early-onset dementia, 'Alzheimer's Type,' progresses." said Freeman. "She is surrounded by those who mean the most to her… we ask for prayers for Pat and her family and friends, as well as your utmost respect and privacy."
According to ABC News, Summitt's former basketball players have been using a massive group text to keep everyone updated on Summitt's condition. Her former players have extended their support through personal means, and have created the Twitter hashtag #PrayforPat to spread awareness. Thousands of people have used the tag to show their support, including "Good Morning America" anchor Robin Roberts, WNBA athlete DeLisha Milton-Jones and several members of the University of Tennessee Volunteers' football staff.
Summitt's family says that her future is unclear, and that they request their privacy during this time.
Pat Summitt graduated from UTM in 1974 after winning All–American Honors on the women's basketball team. She was also a member of the sorority Chi Omega.
During her 38–year career, Summitt was the first ever coach to win 1,000 NCAA games, and currently holds the record for most wins in Division I women's basketball history. As one of the most celebrated coaches of all time, she has received several awards, including an Olympic gold medal, from her time as head coach of the 1984 U.S. women's basketball team; a Presidential Medal of Freedom, awarded to her by President Barack Obama in 2012; and the only spot on Sporting News' list of top 50 coaches of all time held by a female coach. She has written three books on her life, Reach for the Summit, Raise the Roof, and her most recent book, Sum it Up, which goes into more detail on her battle with dementia over the last several years.
As Summitt told GoVolsXtra.com, she plans to make sure her struggle does not disrupt her own or her family's daily lives.
"There's not going to be any pity party, and I'll make sure of that," Summitt said.
For more information on Alzheimer's and the life of Pat Summitt, visit her website here.
UPDATE: Pat Summitt passed away on June 28, 2016.
Attached is the press release from her son, Tyler Summit.
"It is with tremendous sadness that I announce the passing of my mother, Patricia Sue Head Summitt.
She died peacefully this morning at Sherrill Hill Senior Living in Knoxville surrounded by those who loved her most.
Since 2011, my mother has battled her toughest opponent, early onset dementia, 'Alzheimer's Type,' and she did so with bravely fierce determination just as she did with every opponent she ever faced. Even though it's incredibly difficult to come to terms that she is no longer with us, we can all find peace in knowing she no longer carries the heavy burden of this disease.
For 64 years, my mother first built her life upon a strong relationship with her Lord and Savior, Jesus Christ. Her foundation was also built upon love of her family and of her players, and love of the fundamentals of hard work which reflected her philosophy that 'you win in life with people'.
She was the fourth of five children – Tommy, Charles, Kenneth and Linda – born to Richard and Hazel Head on June 14, 1952, in Clarksville, Tenn. Her tireless work ethic and her love of the game of basketball were created during the time she spent growing up on the family farm.
She'll be remembered as the all-time winningest D-1 basketball coach in NCAA history, but she was more than a coach to so many – she was a hero and a mentor, especially to me, her family, her friends, her Tennessee Lady Volunteer staff and the 161 Lady Vol student-athletes she coached during her 38-year tenure.
We will all miss her immensely.
A private service and burial will be held for my mother in Middle Tennessee. I ask that you respect the privacy of that time.
We are in the process of finalizing the details of a public celebration of her life which will take place in one of her favorite places, Thompson-Boling Arena. Once those details are finalized, we will share them with you.
Thank you."