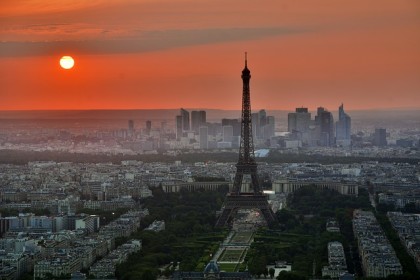 A terrorist attack on the city of Paris, France resulted in the deaths of 129 people late Friday evening.
Terrorists armed with AK-47s and various explosives attacked multiple sites across the city, including the Bataclan concert hall, where more than 100 people were reported dead. The concert hall, which had been hosting a concert at the time of the attack, was taken over, with more than 200 people inside held hostage. Police and eyewitnesses say the suspects gradually killed several of the hostages over time. The siege ended at approximately 12:30 a.m. local time when SWAT units stormed the building and extracted approximately 100 hostages.
Radio reporter Julien Pierce, who was inside the building at the time of the attack but managed to escape, provided a firsthand account of the situation inside the building.
"We lied down on the floor not to get hurt," said Pierce. "It was a huge panic. The terrorists shot at us for 10 to 15 minutes. It was a bloodbath."
Pierce said that he was unable to hear the shooters talk, but that a friend heard them mention Iraq and Syria. Another witness said that the attackers entered the building whilst firing their weapons and shouting "Allah akbar."
United States President Barack Obama delivered a press conference shortly after news of the attack broke.
"This is an attack not just on Paris, not just on the people on France, but an attack on all humanity and the universal values we share," said President Obama.
Paris officials have reported that eight suspects were killed in the attack, including seven who were wearing explosive belts. One additional suspect remains at large.
An FBI spokesman said there is no credible or official threat to the United States at this time. Those with family or friends in Paris may call 1-888-407-4747 in order to attempt to get in contact with them.
Photo credit: Pixabay