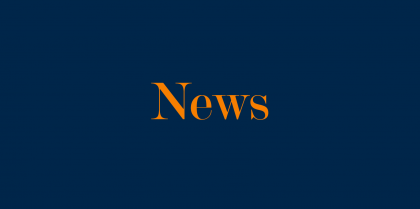 Ohio Valley Conference commissioner Beth DeBauche will deliver an address at the UTM's Fall Commencement on Saturday, December 13.
Commencement exercises will begin at 11 a.m. in the Kathleen and Tom Elam Center. The ceremony will include both summer and fall graduates, and more than 600 students are eligible to participate.
The event is open to the public. Those unable to attend may watch a live commencement webcast courtesy of the OVC Digital Network here.
UT Martin Chancellor Tom Rakes will preside over the exercises. Dr. Keith Carver, executive assistant to UT President Joe DiPietro, will confer degrees. Dr. Nell Gullett, UT Alumni Association Alumni Distinguished Professor, will be the mace bearer, and the processional marshals will be Dr. Brian Donavant, faculty senate president; Dr. Roberto Mancusi, faculty senate vice president; Nancy Yarbrough, interim vice chancellor for finance and administration; and Andrew Wilson, vice chancellor for university advancement.
Dr. Elaine Harriss, professor of music, will perform the processional and recessional music, and the Reverend Dr. Lee Clements, Trinity Presbyterian Church in Martin, will offer the invocation. Harriss, playing piano, and Dr. Elizabeth Aleksander, assistant professor of music, playing clarinet, will also offer special music following the invocation.
A reception will be held in Skyhawk Fieldhouse immediately following commencement.
DeBauche was named OVC commissioner July 29, 2009, and began her duties that September. She is the seventh full-time commissioner in the OVC's 66-plus year history and one of just nine females to lead an NCAA Division I Conference in 2014-15.
Under DeBauche, the league began an extensive strategic planning and branding initiative, leading to the league's first tagline of "Inspiring Excellence Since 1948." In October 2013, the conference launched OVCExtra.com, a fan-focused blog that features compelling, offbeat and social media-sourced content from around the league. The branding will expand in 2014-15 to include a diversity campaign.
During the 2012-13 school year, DeBauche oversaw the switch of the league's Web-streaming efforts to a free access model that was rebranded the OVC Digital Network. The new OVCDN included HD video for the first time and was made available on any platform/device. The digital network focuses on both athletic competition and telling the story of the OVC and its member institutions.
OVC student-athletes continue to achieve high levels of success both in athletic competition and in the classroom. The league has consistently seen record numbers of honorees on the OVC Medal of Honor and OVC Commissioner's Honor Roll lists during her tenure. During the past five years, 52 OVC student-athletes were named CoSIDA Academic All-Americans.
DeBauche received her Bachelor of Arts degree in history and government from Saint Mary's College (Ind.) and earned her master's degree in communications from Notre Dame. After completing the Concannon Program of International Law in London, England, DeBauche received her Juris Doctorate from the Notre Dame School of Law.