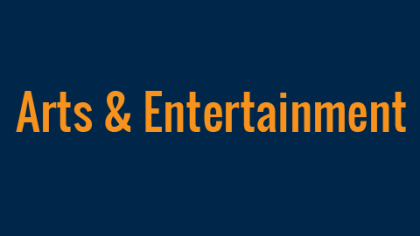 UTM's Department of Music presented the second annual ocTUBAfest Tuesday, Oct. 27, at 7:30 p.m., in the Blankenship Recital Hall of the Fine Arts Building.
Under the direction of Dr. Bill Waterman, Associate Professor of Tuba Euphonium, and accompanied on piano by Delana Easley, Lecturer of Music, students from the music department performed both ensemble and solo pieces on tuba and euphonium. Cayla Infield, Aja Francis, and Charles Taylor played euphonium in the ensemble. Stephen Courtney, Chris Dodson, and Jonathan Johnson played tuba in the ensemble.
UTM's ocTUBAfest was made to closely resemble Germany's Oktoberfest. The music focused mainly on folk, polka, and waltz themes. Oktoberfest is known to be lively, fun, and filled with music, and this concert gave the audience a taste of that. Dr. Waterman said that this was something that was very traditional in the tuba euphonium field.
"We've never done one here, and it is a chance to bring fellowship together as students and obviously [as] the community that comes out to see it," Waterman said. Two local high school students from McKenzie, Josh Keenan and Logan Priestley, joined them for two of their ensemble pieces. Both boys plan to attend UTM in the fall and join the Music Department. Dr. Waterman, who has only been teaching at UTM for two years, said that he was very proud of his students.
"They really stepped up for the second ocTUBAfest … this is something I think we are really building on. It was great to have the high school kids here, and have so many people come out and support us." Jonathan Johnson, a senior Music Education major performed a soloist piece called Endorphins by James Grant, which will also be featured in his upcoming Senior Recital. Johnson says that he has really enjoyed his time at the UTM's Music Department.
"Music has always been a part of my life. [Ever] since I was in the sixth grade I played tuba. There is a really good music department here with a lot of great faculty," Johnson said, "What says ocTUBAfest more than tuba and German music?"