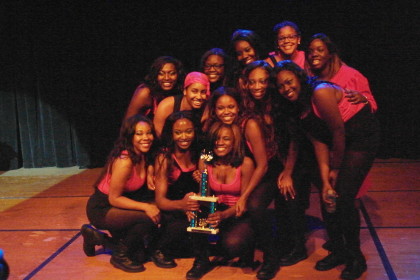 The annual UTM National Pan-Hellenic Council Homecoming Stepshow took place Saturday at the Kathleen and Tom Elam Center.
The event began at 7:30pm and was hosted by stand-up comedian, Melanie Turner. Delta Sigma Theta finished in first place among the sororities, while Alpha Phi Alpha won the fraternity division.
Five of UTM's Greek organizations affiliated with NPHC performed routines relating to various themes of their choice.
"This was my first time coming to the Step Show and seeing the different sororities and fraternities perform," said Porsha Smith, a freshman sociology major. "I really enjoyed it because it was a time to see them actually put on a show and get into character with costumes, music, and everything else."
The NPHC Stepshow is a highly anticipated event that occurs every year during Homecoming week. Fraternities and sororities participating each year put many hours into rehearsal, in some cases practicing for months prior to the competition.
"You are only as great as the time and heart you put into [that] in which you wish to perfect," said Deonte Johnson, an engineering major and member of Alpha Phi Alpha. "And by that, we were able to succeed and come out on top this year."
In addition to the competing Greek organizations, the competition saw a surprise guest performance by Omega Psi Phi.
"It's step up or get stepped over," said Bria Evans, stepmaster of Delta Sigma Theta. "We're very excited about winning first place in this year's show. This is all of our first time stepping and it proves when you work hard, you can't lose and there's no other way we would rather have it."