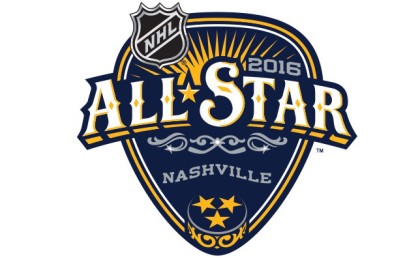 In true Nashville fashion, this year's National Hockey League All-Star festivities combined music and hockey in what many are calling a success for the city.
The event took place between Jan. 28-31. The festivities began on Thursday with a free concert from group Big & Rich and ribbon cutting ceremony for the Bridgestone Winter Park skating rink.
Given Nashville's identity as Music City, country music was a main source of entertainment. At an outdoor stage near the Country Music Hall of Fame, artists Lee Brice, Aaron Lewis, John Hiatt, Chris Young, Tara Thompson, Dierks Bentley, the Eli Young Band and Kelsea Ballerini played free concerts.
However, musical celebrities were involved in other fashions as well. Bentley, Young, Vince Gill and Amy Grant served as guest coaches alongside NHL coaches Barry Trotz (Washington Capitals), Darryl Sutter (Los Angeles Kings), Lindy Ruff (Dallas Stars), and Gerard Gallant (Florida Panthers).
Bentley also joined Predators forward James Neal on the ice during one of the events in the Skills Competition on Jan. 30, even managing to score a goal.
At the All-Star game on Jan. 31, Gill performed the U.S. national anthem, while Lennon and Maisy sang the Canadian national anthem.  Jennifer Nettles took the stage during the second intermission.
Outside of musical performances, participants could skate at the Winter Park and do things such as take pictures with the Stanley Cup, get autographs, play games and more at Fan Fair, held in the Music City Convention Center.
The main source of excitement was the implementation of a new 3-on-3 tournament-style format, which showcased both the speed of the skaters and the goaltenders' skills.
Predators players Shea Weber, Neal, Roman Josi and Pekka Rinne represented the Central Division, but were eliminated after a 9-6 loss to the Pacific Division representatives.  The Metropolitan Division was also eliminated after a loss to the Atlantic of 4-3. The Pacific Division team eventually emerged victorious in the final match by a score of 1-0.
Overall, based on various positive compliments from coaches and players about the city and all it had to offer, the event was well received.
"From the guys we've been hanging around with and talking to, it's just been an unbelievable weekend all around," said Brent Burns of the San Jose Sharks in an interview with nhl.com. "The food has been great. The people have been awesome. I know I see some guys that aren't sleeping a lot in here because they're having a fun time at night, too. It's not just us; it's everybody that has been a part of it."
The city of Nashville is projected to have earned as much as $25 million from the event, according to the Tennessean.
Photo Credit: NHL Public Relations