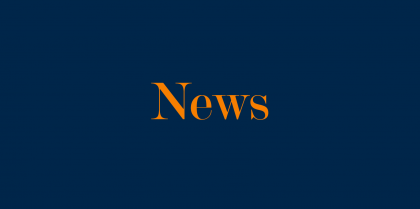 The Collegiate National Association for Music Education has opened a chapter at UTM, offering music students a chance to connect with other students of similar interests.
Also called by its acronym CNAME, the organization is open to all music majors who are looking for useful pre-professional development opportunities. The chapter was founded at UTM last semester.
One of the many purposes of this organization is to provide all members with the opportunity to become acquainted with leaders in the music education profession through participation in programs, demonstrations, discussions and workshops.
"Everything we do within our organization is geared to aid with professional development within your study and to also help network your talents," said J.J. Norman, CNAME chapter president.
Membership is open to any student at the university; however, the organization is focused primarily on those students majoring in music.
CNAME hosts several community events throughout the year, such as a Treble Choir for elementary students in West Tennessee. In addition, the organization will sponsor several group sessions with various professional music educators and instructors in an effort to present and discuss numerous different teaching strategies.
The meetings for this organization will be conducted on an "as-needed" basis with Dr. Johnathan Vest, UTM professor and Music Department chair. These meetings will occur in 246 Fine Arts Building.
For more information regarding the organization, contact Norman at johnjnorman@ut.utm.edu.