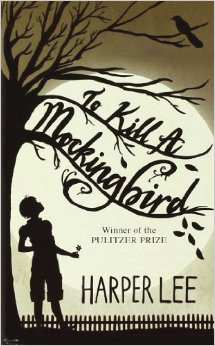 The Union City Masquerade Theatre has announced the latest production to be held at the historic Capitol Theatre in Union City, Tennessee.
"Masquerade Theatre is excited to present 'To Kill a Mockingbird,' based on a historical period in time," said theatre spokesman Todd Little. "It is an important story about race."
It will be presented at 7 p.m. on September 26, 27 and 28 and on October 3, 4, and 5 at 2 p.m. The price of admission is $10. The players and staff are excited about the production and look forward to student support.
The play highlights an act of true courage during a time of racial strife. Atticus Finch, a white attorney in a small southern town, is suddenly thrust into the spotlight when he must defend an innocent black man charged with attacking a local white woman. The play highlights the effects of public opinion on a man and his family as Finch does his best to ensure that justice should be colorblind, even when the community disagrees. His struggle to do what is right, if not popular, forms the main conflict of the play.
In addition to other events, the theatre company plans to have four major plays every year.
"To Kill a Mockingbird" was a relatively easy production to set up, as the major scenes in this play are shown in a courtroom. The greatest lines and the true passion that Finch displays as he fights for this client take place here. He also interacts with the children at home, and they also feel the tension of the town people.
"I'm excited about being the lead in the play," said actress Lydia Grueb. "This is my fifth performance."
The Masquerade Theatre has been a fixture in Union City for the last 24 years.
They have been successful in bringing high quality entertainment using local performers, having produced musicals, comedies, dramas, and Broadway themed shows.
Their past performances show their commitment to various styles of programs, as well as their focus on opportunities for children and youth to get involved in the arts.
Productions like these are expensive to produce. The theatre company receives funding from corporate donations, state and local government agencies, as well as private donations. If you would like to contribute financially, the theatre does have 501(C) 3 status, so your contributions are tax deductible.
For those who wish to be a part of this organization, volunteers are needed for any number of positions. Donations can be made to the theatre at P.O. Box 1414, Union City, Tn. 38281, or check on their website at www.uc.masqueradetheatre.com.