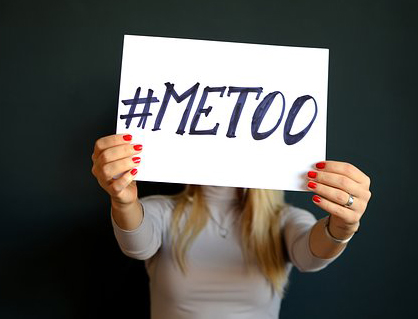 It has been nearly a month since the New York Times published their exposé on film director and studio executive Harvey Weinstein's decades of allegations regarding sexual assault and harassment, and #MeToo is still a trending topic.
The social media movement was reignited by actress Alyssa Milano. On Oct. 15 she tweeted that "If all the women who have been sexually harassed or assaulted wrote 'Me too' as a status, we might give people a sense of the magnitude of the problem."
CBS News reported that this message was retweeted almost one million times on Twitter within 48 hours and on Facebook more than 12 million comments, reactions and posts circulated within 24 hours.
The hashtag's prevalence continues to spread around the globe, as women continue to share their stories and show support for one another. With each Tweet, Facebook comment or share, it a disturbingly clearer idea picture of the magnitude of both men and and women that have faced sexual misconduct is painted. According to the Rape, Abuse & Incest National Network, one American is assaulted every 98 seconds.
It seems that we as a people are finally recognizing just how widespread of an issue that sexual assault and harassment really is.
However, why the gravity of this problem is sinking in only now is unknown. For far too long, women have had to endure the inappropriate and toxic advances of men and to be aware of them.
Women have to constantly be on the alert. We have to be hyper-aware of our surroundings to notice the seemingly little things, like how long a person has been walking behind us. Even said, these things will not always prevent you from being cat-called, groped, raped or generally made to feel like anything but a human.
Many victims have even kept quiet about it for fear of harm, physically or even professionally. For men especially, the shame surrounding the victims of sexual assault can be completely oppressive. The National Sexual Violence Resource Center reported that 63 percent of sexual assaults are not reported to the police.
Some of this is shame and guilt, and this is only reinforced by rape culture perpetuated in the United States. The victim is never responsible for the crime, no matter the circumstances. The aggressor is the one that took the action.
This is further reflected in some suggestions "helpfully" offered to prevent individuals from being victimized: carry a weapon, dress more conservatively, take self-defense classes, be aware of your surroundings, have a man you trust escort you to where you need to be, travel in groups and so on.
Why is the answer to this problem on the shoulders of the victim or potential victims?
To help end this violence, we need to teach our youth to truly respect everyone and see all humans as equals. The imbalance of power between genders and the strong presence of toxic masculinity in the U.S. cannot continue. We need to change the social perception of men, but especially of women. Women are beautiful and perhaps dainty, but also smart, strong and perfectly capable of whatever we try our hands at.
#MeToo may have opened the eyes of many to the scale of sexual assault / harassment in the U.S., but it is our responsibility, and that of future generations, to put an end to it.
(Photo Credit/pixabay.com)