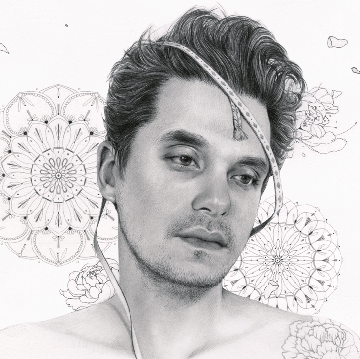 Singer-songwriter, producer and guitarist John Mayer is back at it again with his new album, The Search for Everything.
The Search for Everything officially drops on April 14 and will be his seventh album release. This will be his newest album debut since Paradise Valley in 2013. Mayer has released several songs from the albums in what are called "waves."
"There were too many songs to ever get out the door at once," Mayer said in a tweet.
Mayer originally planned to release four songs a month until the entire 14 track album was released, but later decided against this.
In Wave One, he released songs Love on the Weekend, Changing, You're Gonna Live in Me Forever and Moving on and Getting Over on January 20. With a soft guitar and piano, Love on the Weekend is a melody reminiscent of his earlier singles but with a plucky, upbeat tune.
Wave Two was released on February 23. The singles in this set include Helpless, Emoji of a Wave, Roll it on Home and Still Feel Like Your Man. Many have speculated that the material is about ex-girlfriend Katy Perry, whom he split from in 2015, and the subject matter behind the album and this song does nothing to dispel that rumor. With lines like "I still keep your shampoo in my shower, in case you want to wash your hair" and "still think I'm never gonna find another you," connecting the dots is not very difficult. In an interview with The New York Times, Mayer confirmed the rumors when he said, "Who else would I be thinking about?"
He released the music video for this track on April 5 and can be seen dancing with pandas. He explained the goofy video with a tweet saying, "Fans have asked me for years, 'John Mayer, when are you going to dance in a music video?' I did this for them."
The Search for Everything tour has already begun and will hit countries like Denmark, Sweden and Norway before concluding in London on May 12, 2018. Each show will include performances from a full band and the John Mayer Trio as well as a solo acoustic set. Every purchased ticket also comes with a hard copy of the CD.
All in all, the album is promisingly familiar. Though it is important for artists to experiment with their sound, it is equally important to not lose their musical identity. With songs that feature strong guitar solos, melodic piano and sad subject matter turned catchy like only John Mayer can do, with an added funky, blues note, the album is sure to be a hit.
(Photo Credit/johnmayer.com)